30 Elements that can transform the garden into a heavenly place
Decor, Workshop, Garden and garden
The garden, of course, is one of the most useful and versatile sections of our house. Many homeowners are looking for and implementing the most unusual projects and ideas. We have collected more than30 best elements, with which your garden will reincarnate into a heavenly place without the help of expensive services of landscape designers.
Garden furniture plays one of the most important roles on the way to creating a cozy garden
Today there are a large number of projects that will help create the perfect place to relax. It is possible to make similar furniture both from expensive cuts of a tree and from cheap pallets or old boards. For more information on how to make yourself you can see.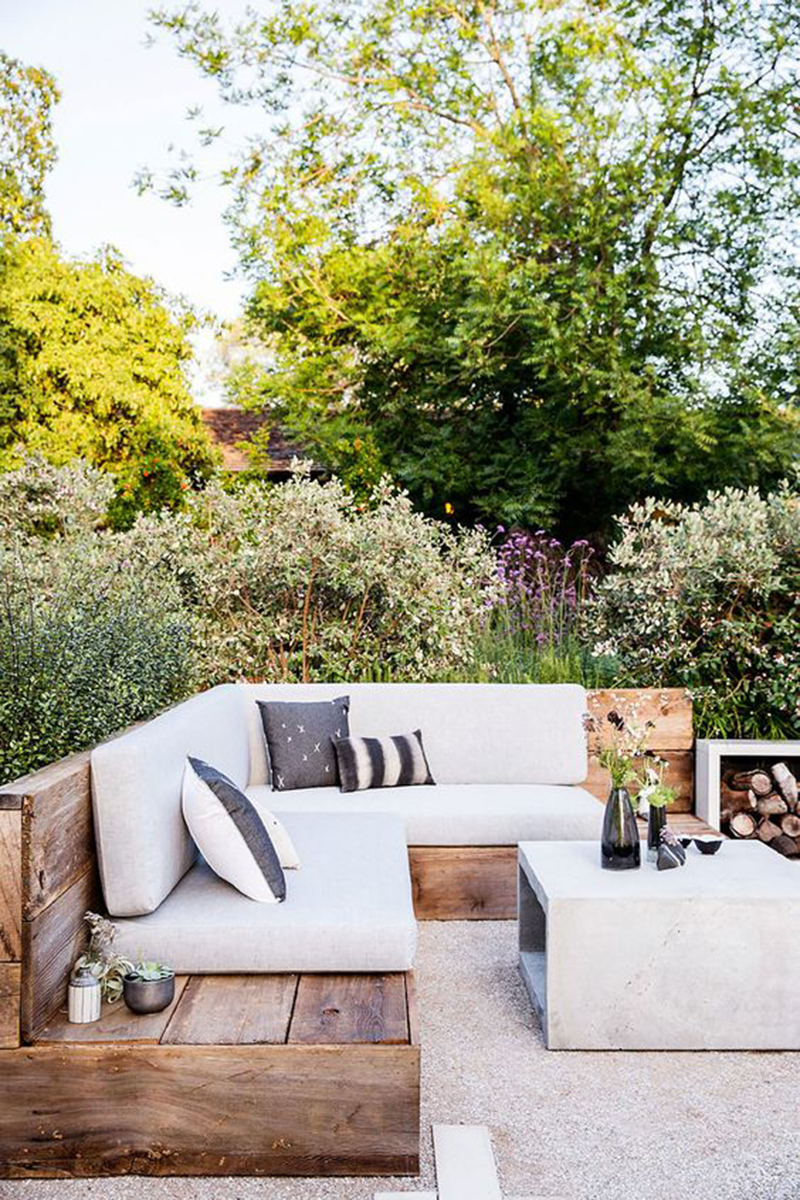 Photo
Garden chair from the bar
A simple but useful thing for the garden
Many people face a problem when they finish work in the garden, then all the dirt on their feet rushes into the house. This can be solved with a small box with large pebbles in which you can clean your feet and shoes.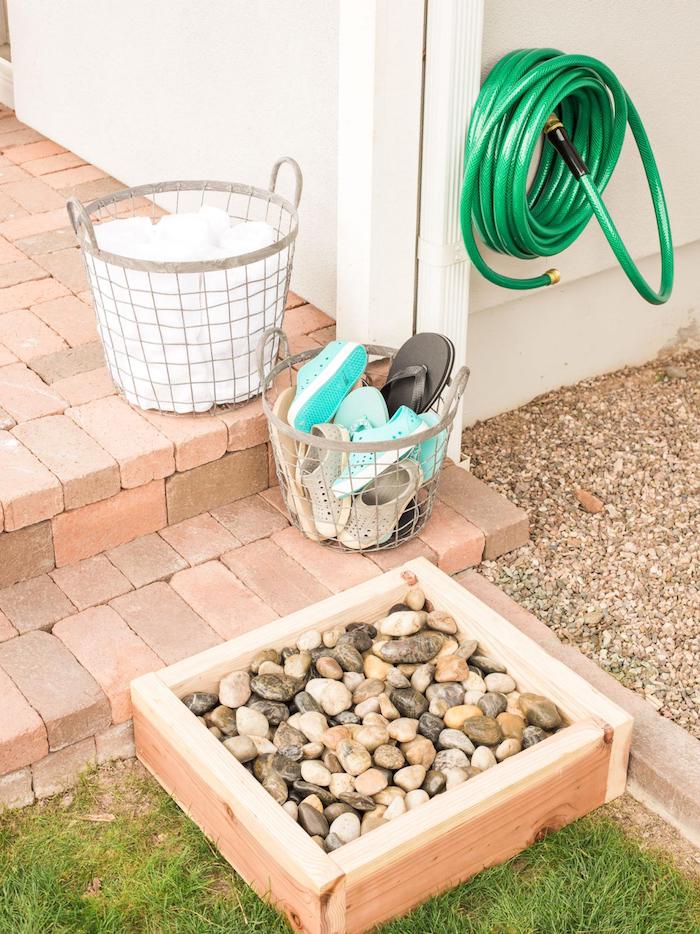 Photo
Create a Fireplace
Well, of course, a fireplace, without it you can not imagine a cozy garden. He creates his own atmosphere, which is not replaced by other objects in the landscape. The fireplace is made of concrete, stone or metal, it all depends on your wishes and skills of working with certain materials. See how to do it yourself.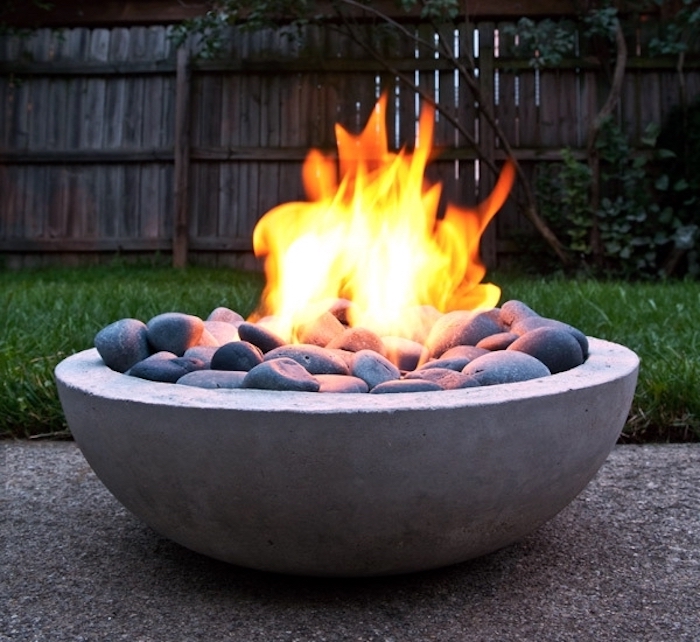 Photo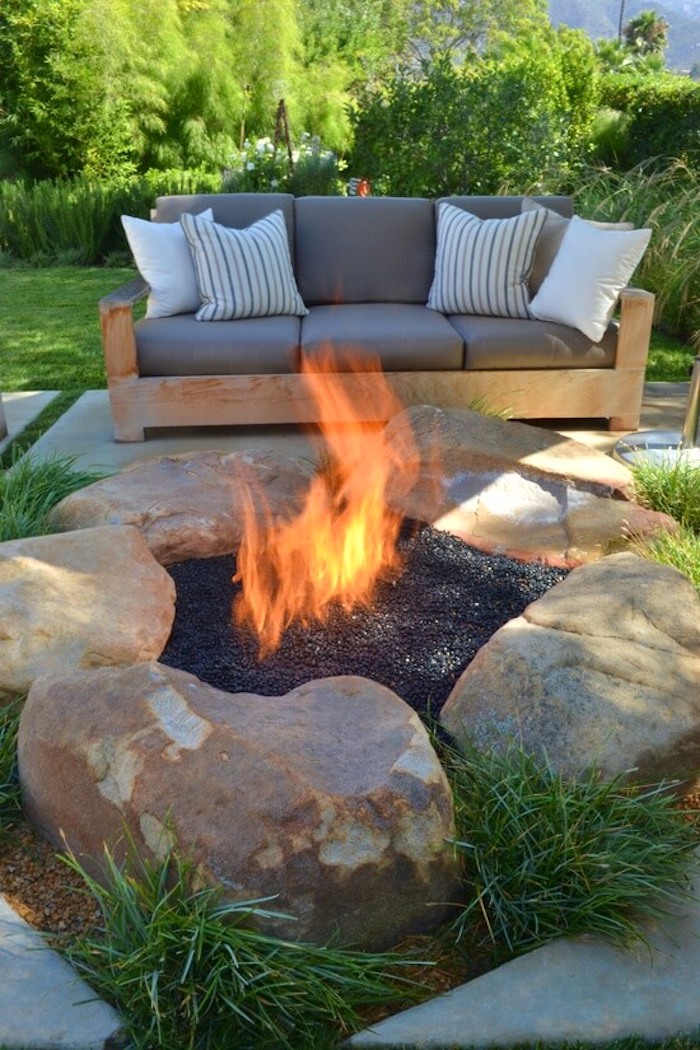 Photopinterest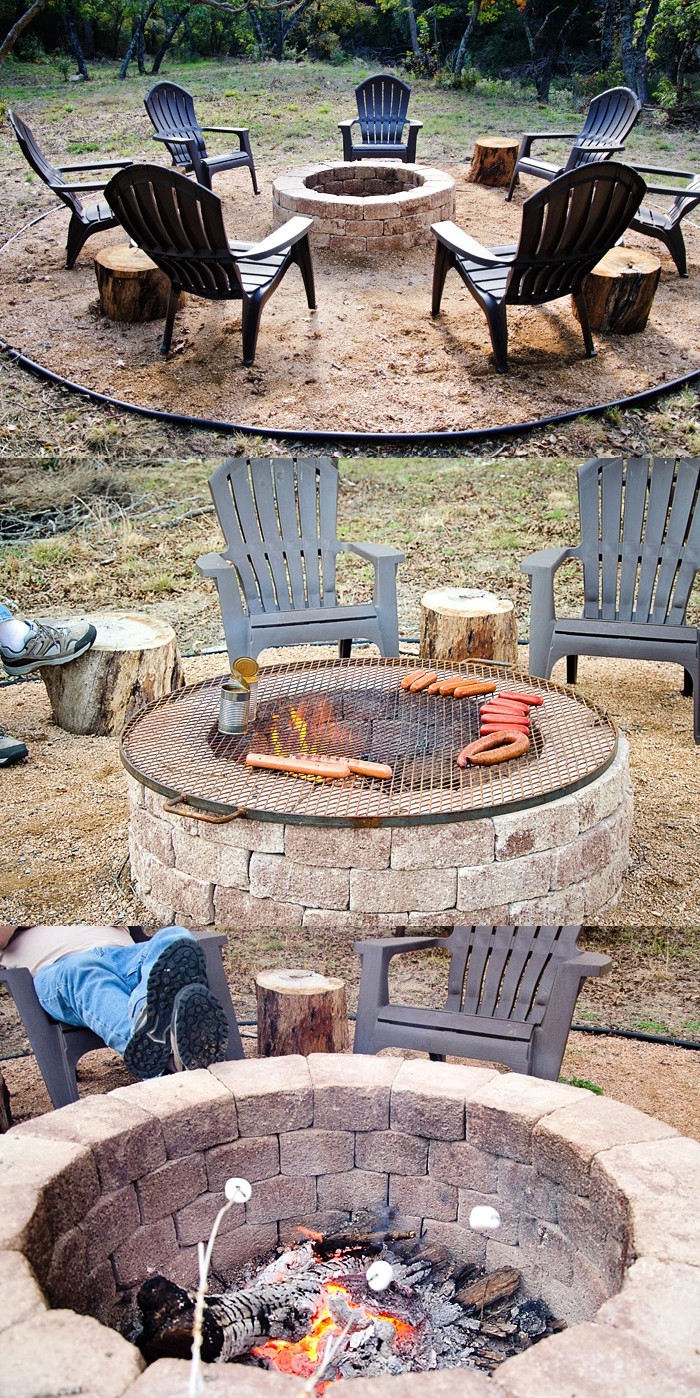 Photo
Unique Concrete Garden Pot
Concrete is a universal material, with which you can create unique objects, which we have already talked about on our blog more than once.And do not miss the chance to share with you the projects of flowerpots, which will occupy a worthy place in the garden. Learn how to do it yourself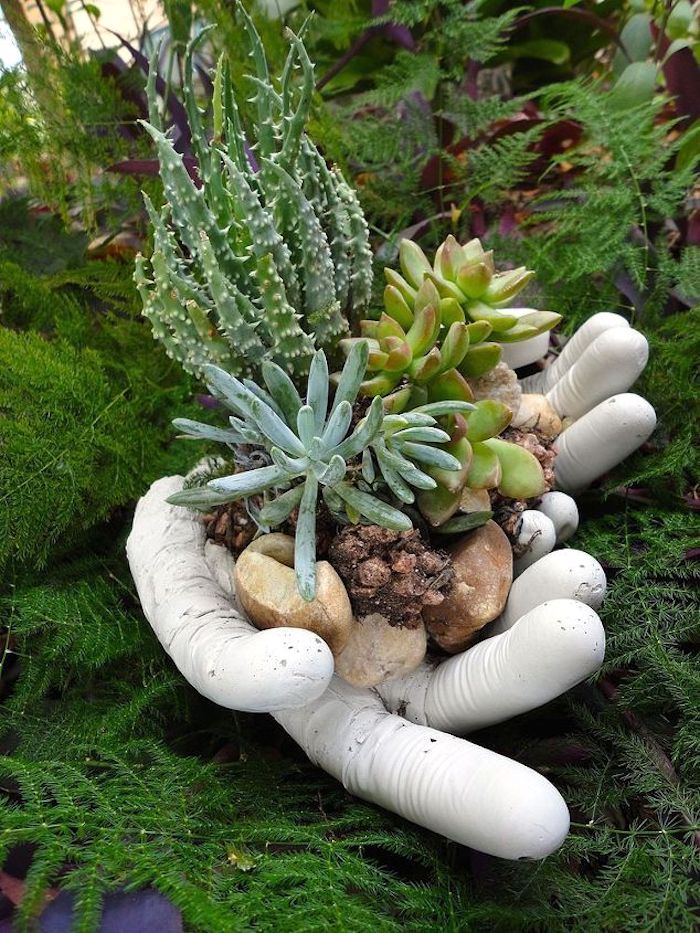 Photo
Another version of the flowerpots made with the help of a bucket, a bag and concrete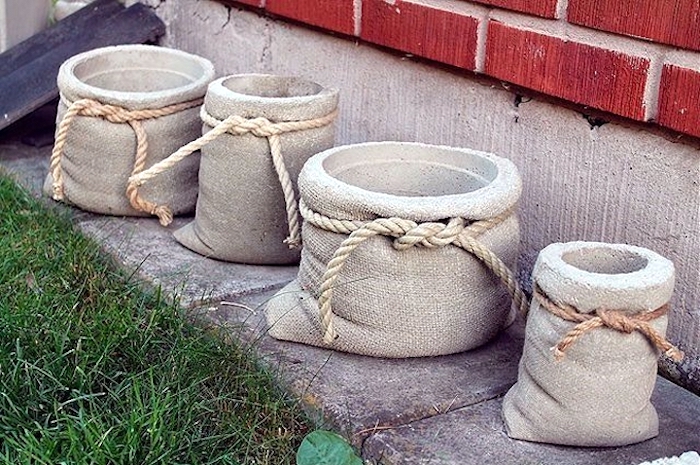 Photo
Suculents Turtle
Here is a "pet", you can settle in your garden. Detailed description.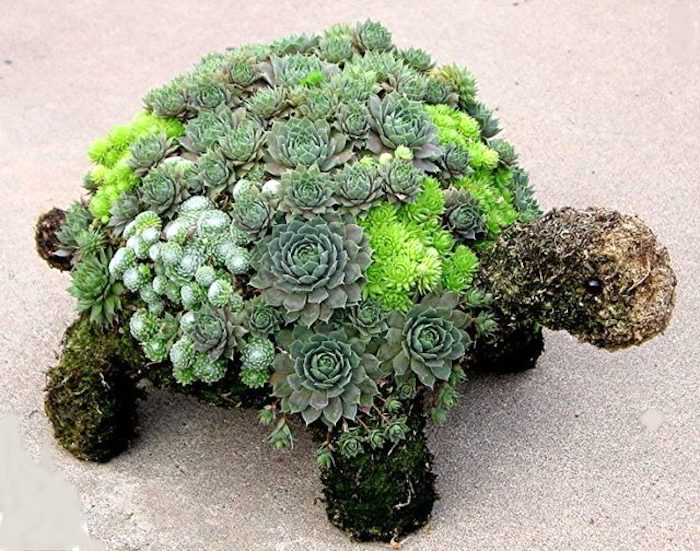 Photo
Terrace - the main place to relax in the garden
If you don't know what to do with the empty space in the yard, then you are in the right place. Perhaps the best place to relax in the fresh air is a terrace at your home. Most owners of private houses do not miss the opportunity to build a cozy place where you can get together with your family on a warm summer evening. Take a look at.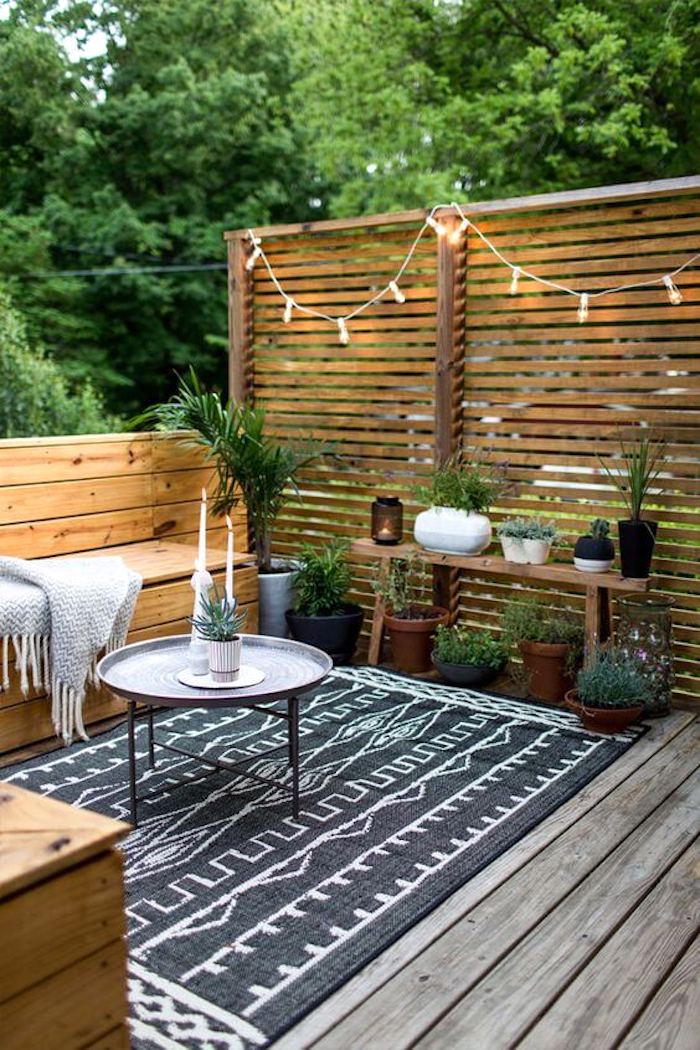 Photo
Well, what a garden without a summer shower
Nothing is more refreshing on hot summer days than an outdoor shower.If your home is a modern sanctuary with fresh decor, then you just need to invest your strength in creating a unique soul. Look at.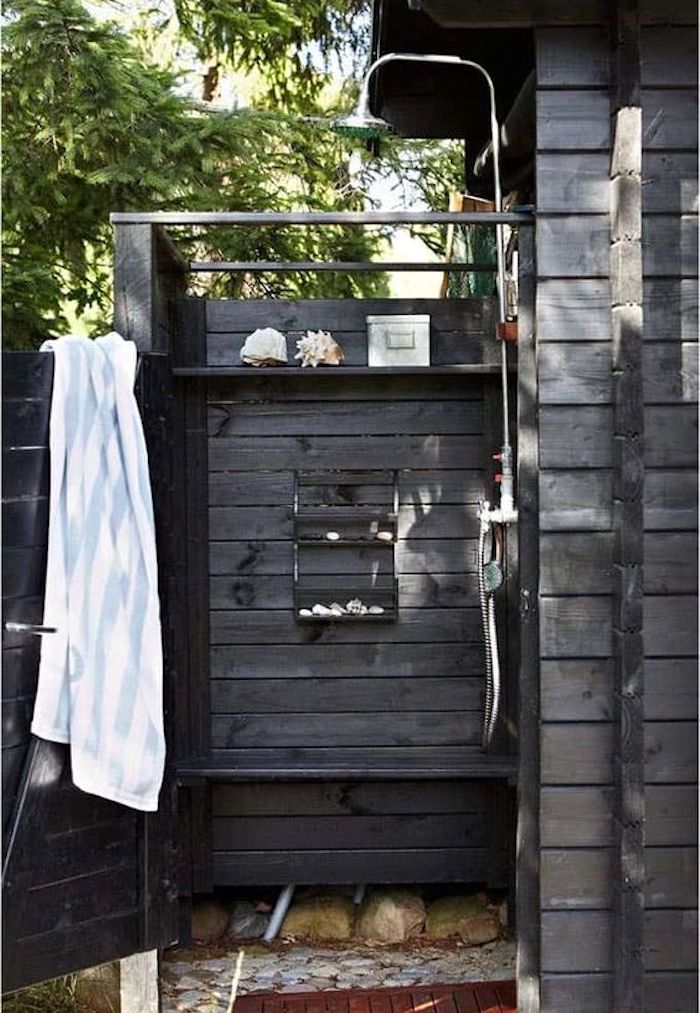 Photo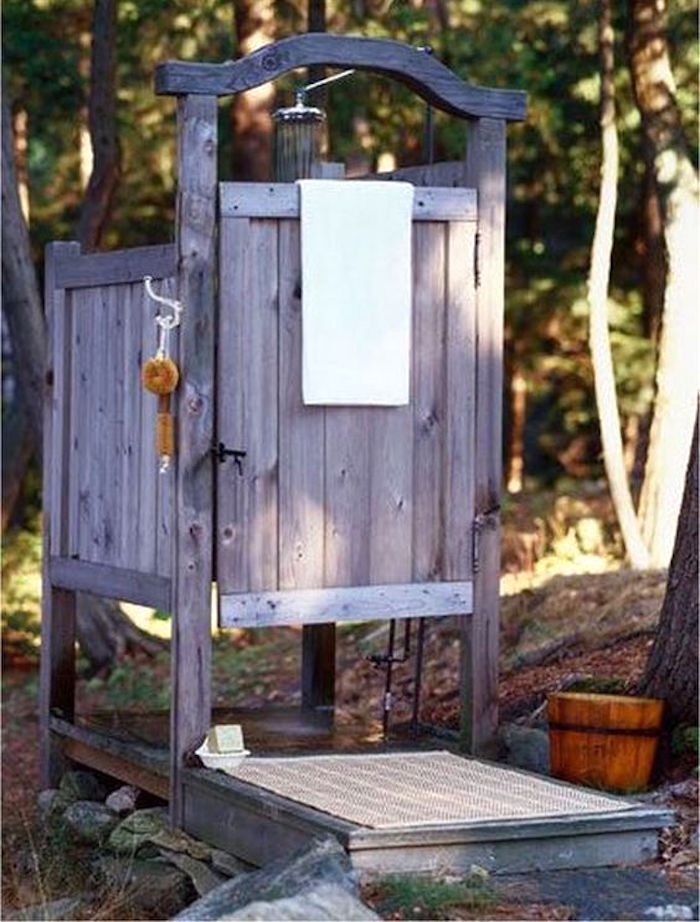 Photo
Swing
Swing - the element in the garden that really relaxes and pleases the kids. Do not neglect this element in your backyard.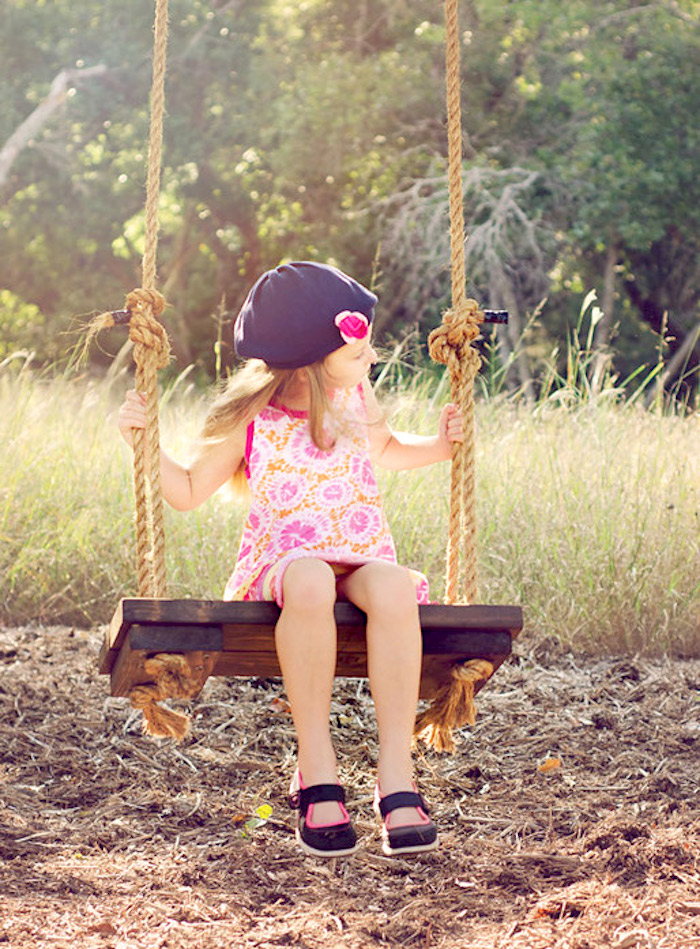 Photo
Garden lighting
After sunset, decorative lighting comes into play, which can transform the garden plot beyond recognition. Lighting can be made independently from old teapots or chandeliers, as well as from ordinary Christmas tree garlands. Take a look at.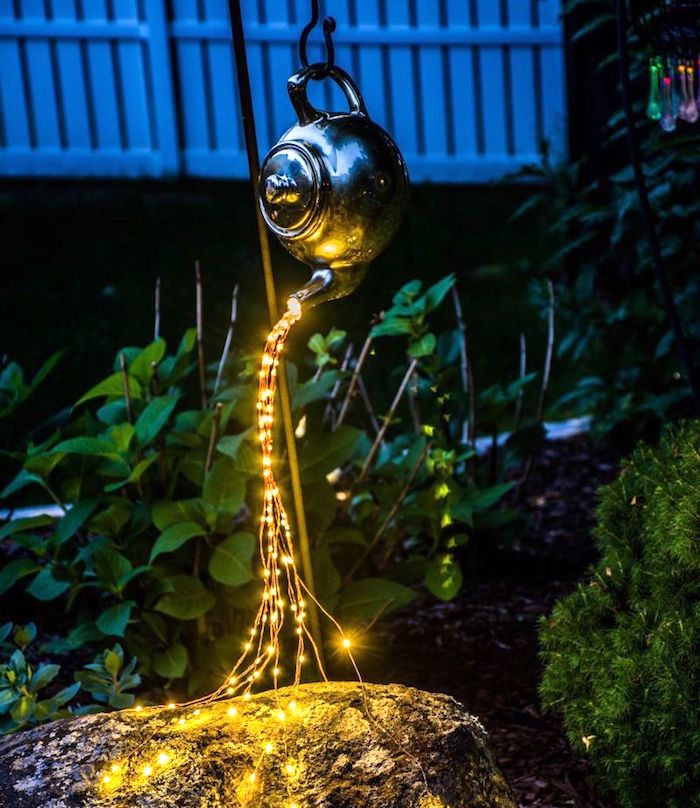 Photo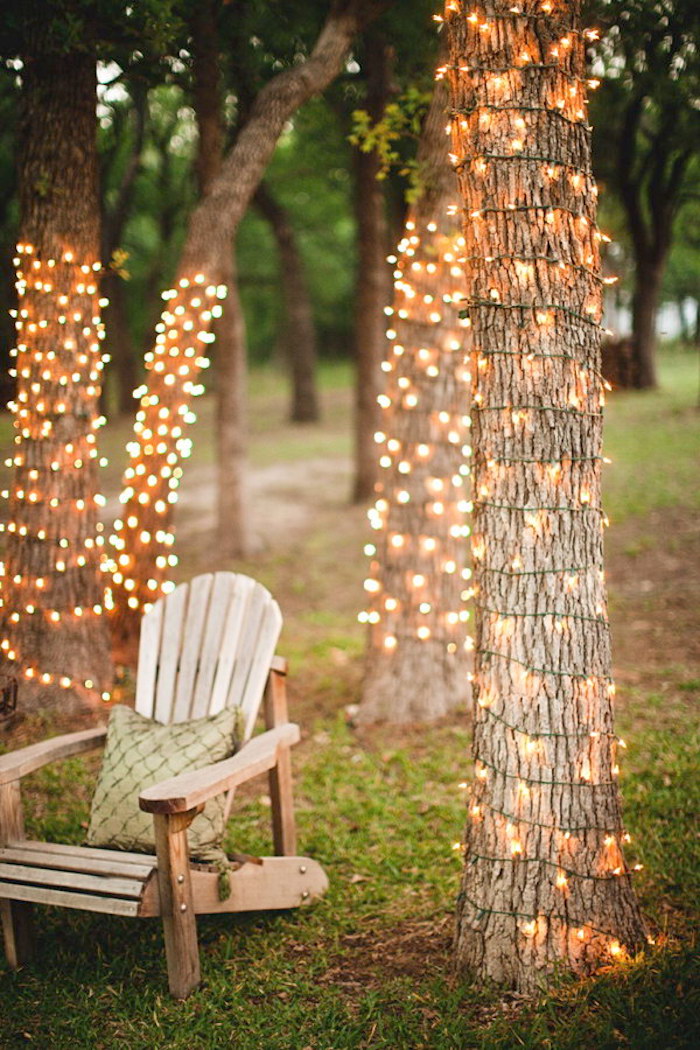 Photo
Paths in the Garden
Where without garden paths, they should not only emphasize the personal plot, but also fulfill their functional duties. To be inspired, take a look at.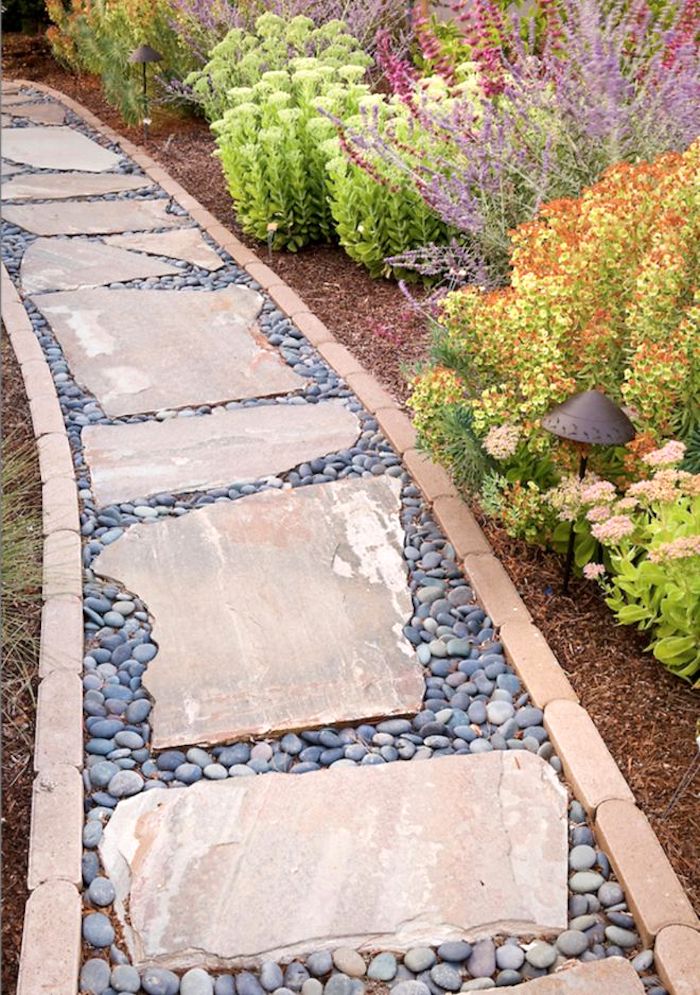 Photo
Storage of firewood
If you are a fan of juicy kebabs, you should think about the ways of storage, so that there are always firewood at hand and they did not spoil the external appearance of the site. Look at.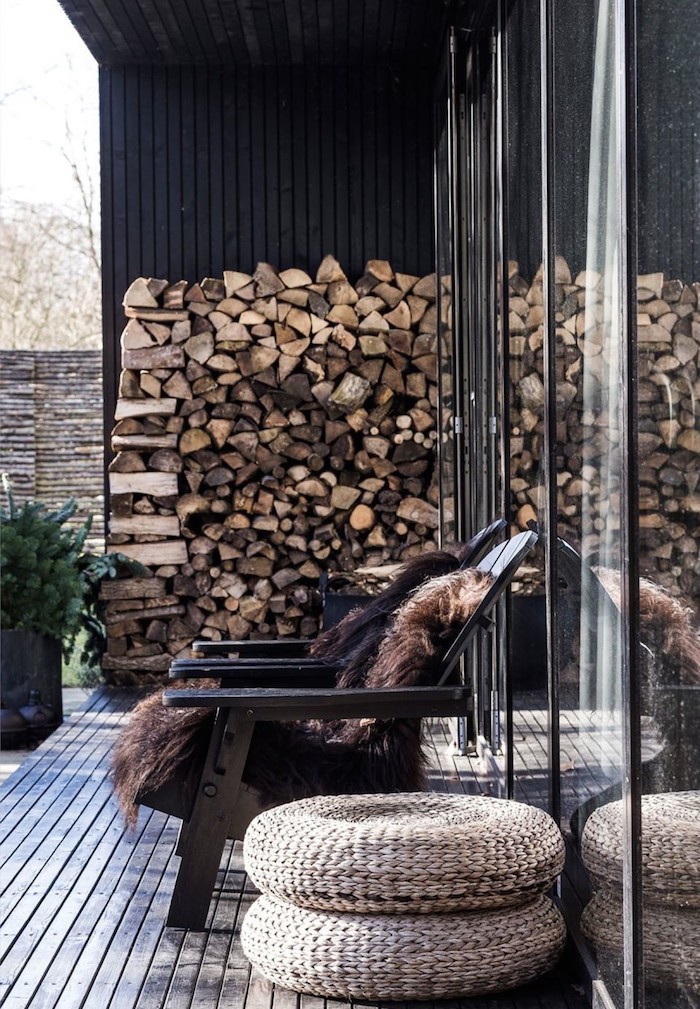 Photo
Parking for bicycles
Here is such an interesting stand for bicycles on your site can be made from a log.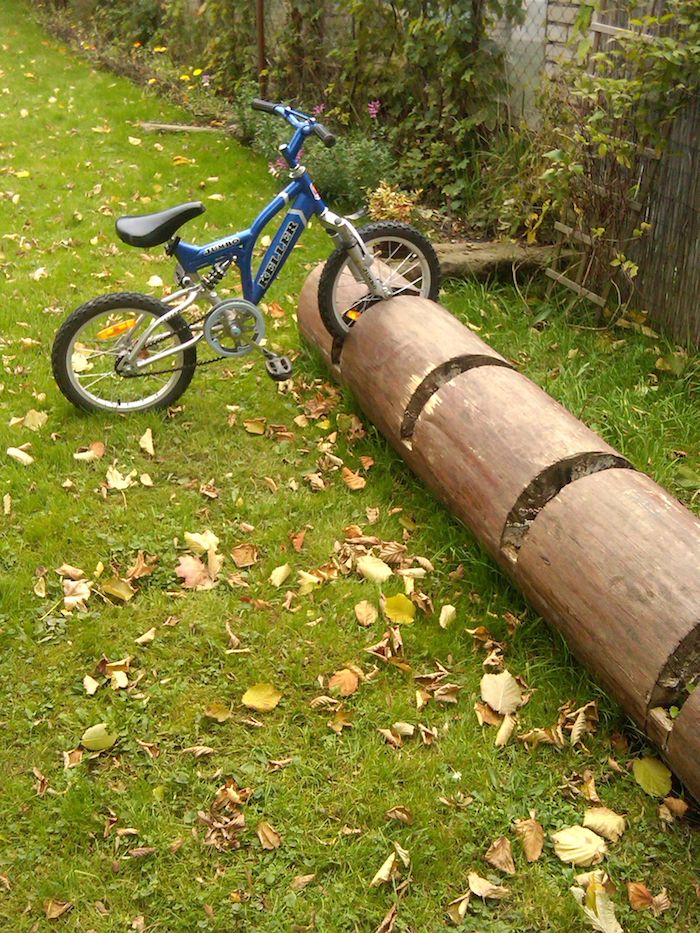 Photopinterest
Cozy gazebo in the garden
This is the place where you can relax on a warm summer evening with a cup of tea and a favorite book. Or invite close friends and spend time with them in the fresh air. Take a look at.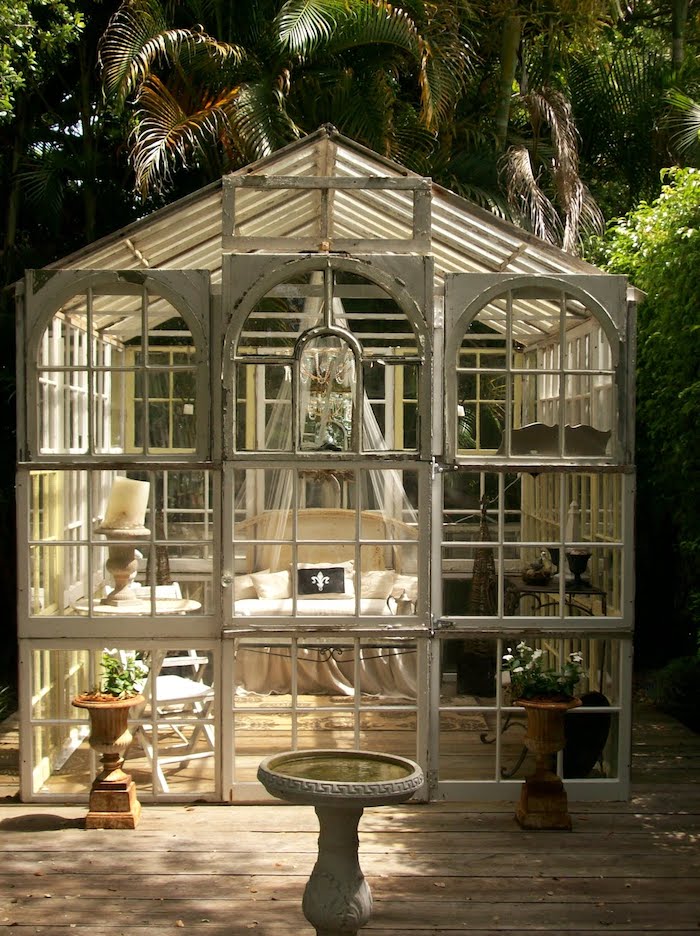 Photopinterest
Garden track for children
Outdoor games are an important part of development for any person. Therefore, it is so important for a child to spend as much time as possible outside the home, which is very difficult to implement in the modern world with a lot of gadgets. Look at.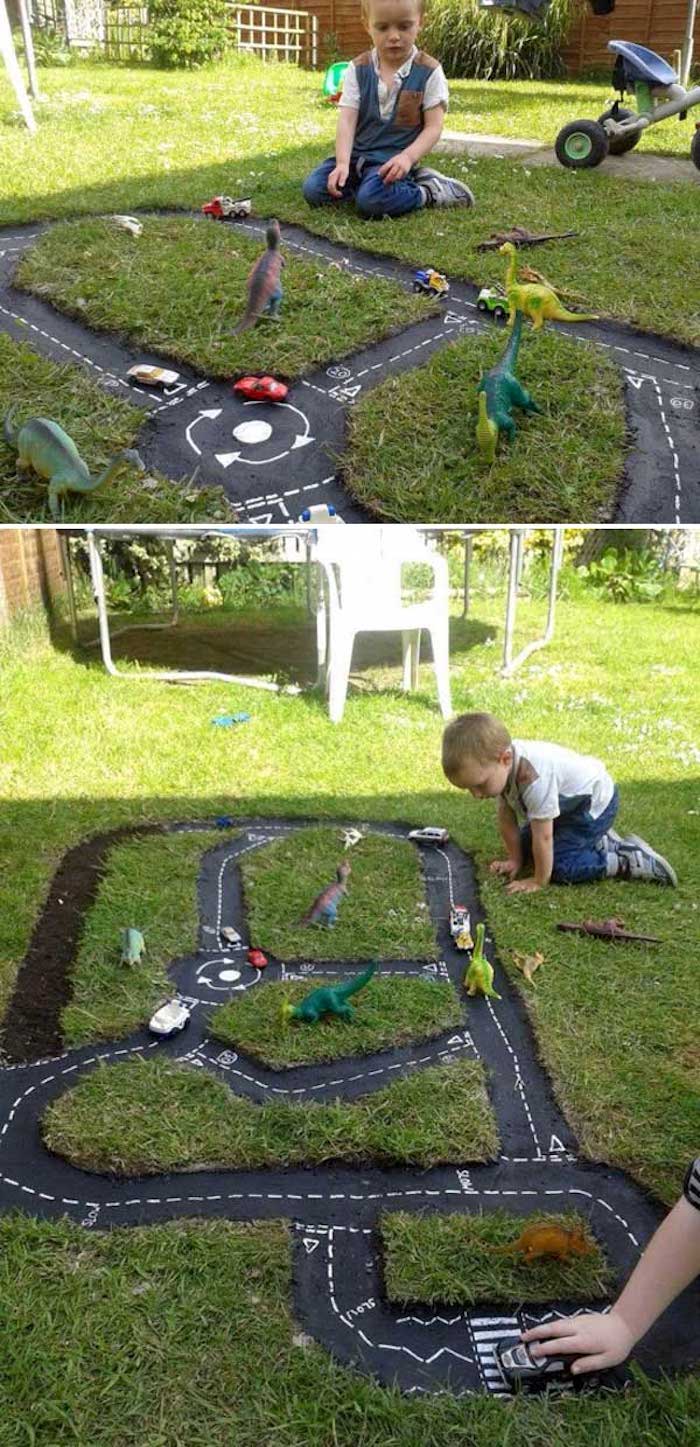 Photo
Or make a slate
Another interesting element in the garden for the development of the child. There is a special slate paint, which is applied to plywood or chipboard, in the end you get a budget version of the slate.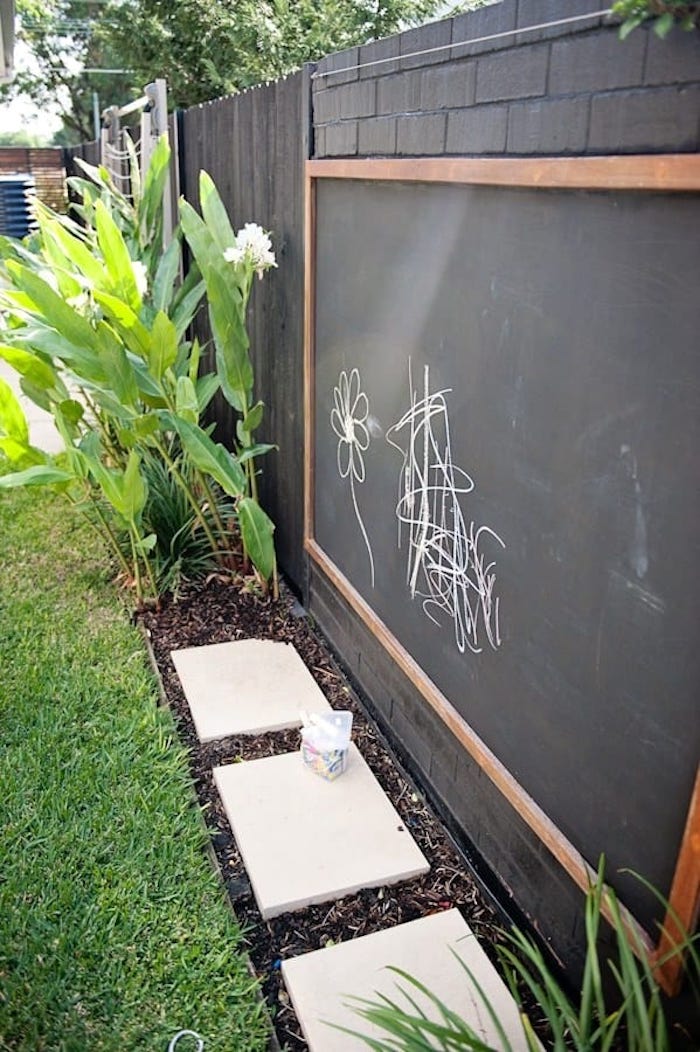 Photopinterest
Or create a whole oasis in the garden
This option is for special aesthetes who do not stop at simple ideas and want to create a truly heavenly spot from their garden. More details.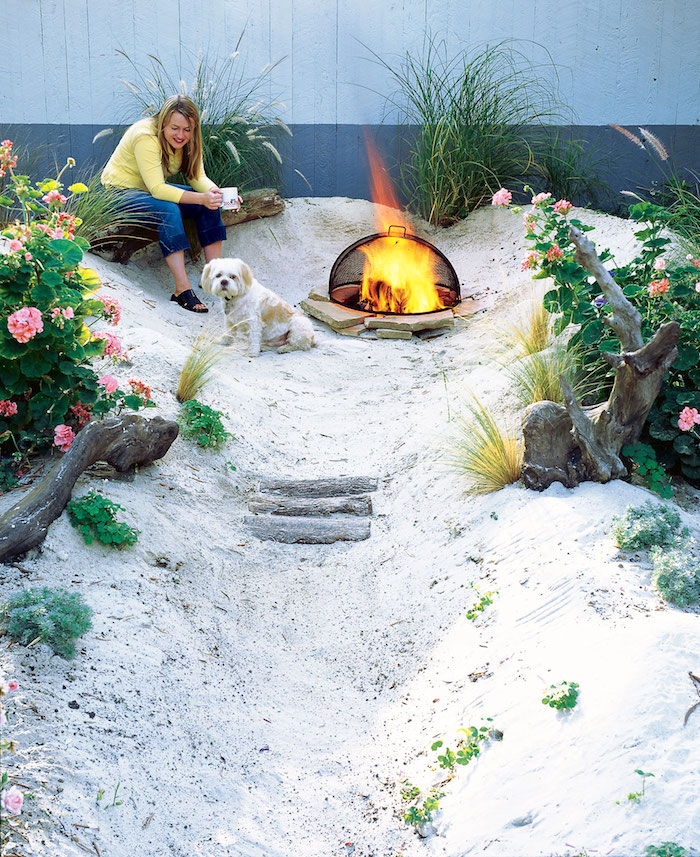 Photo
Outdoor Bed
For a pleasant stay and enjoying the warm evening days, you just need to make this matchless bed in the garden. More details.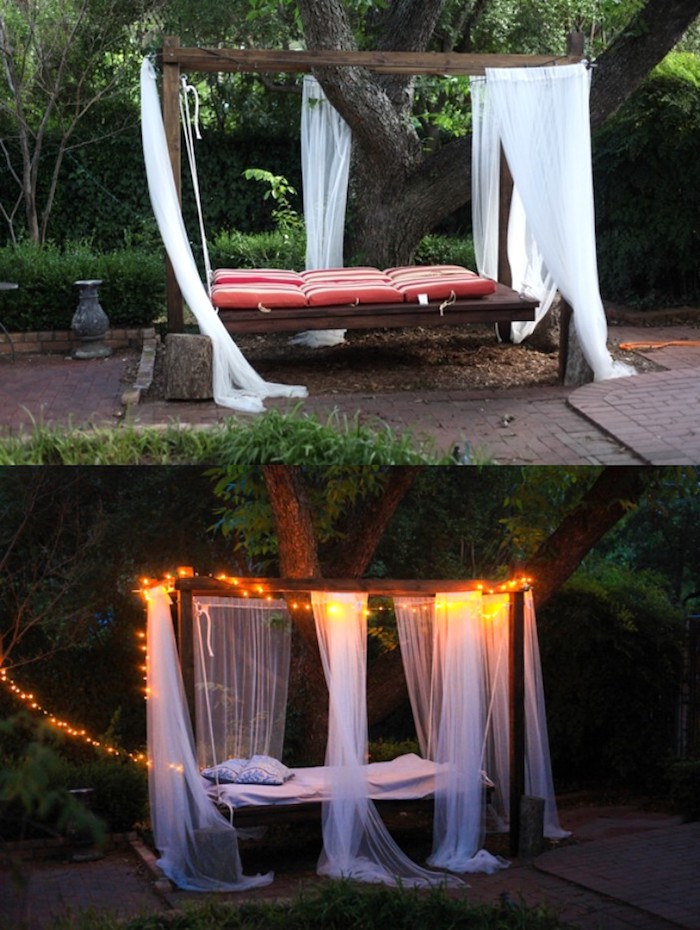 Photo
Active rest
At your backyard, you can not only relax on a bed or sitting by a fireplace, but create elements for outdoor activities. Take a look at.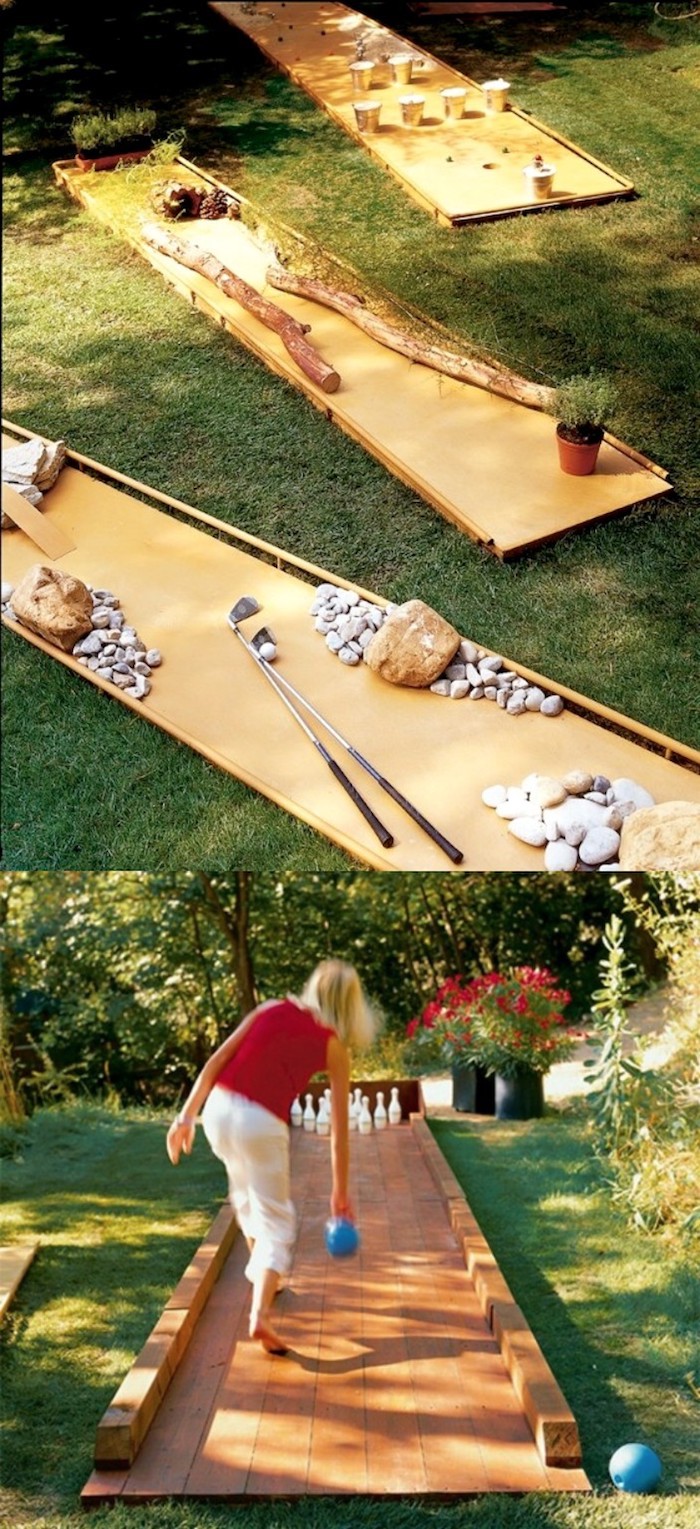 Photopinterest
We say goodbye to mosquitoes
If mosquitoes consider you a tasty morsel, then we advise you to do it.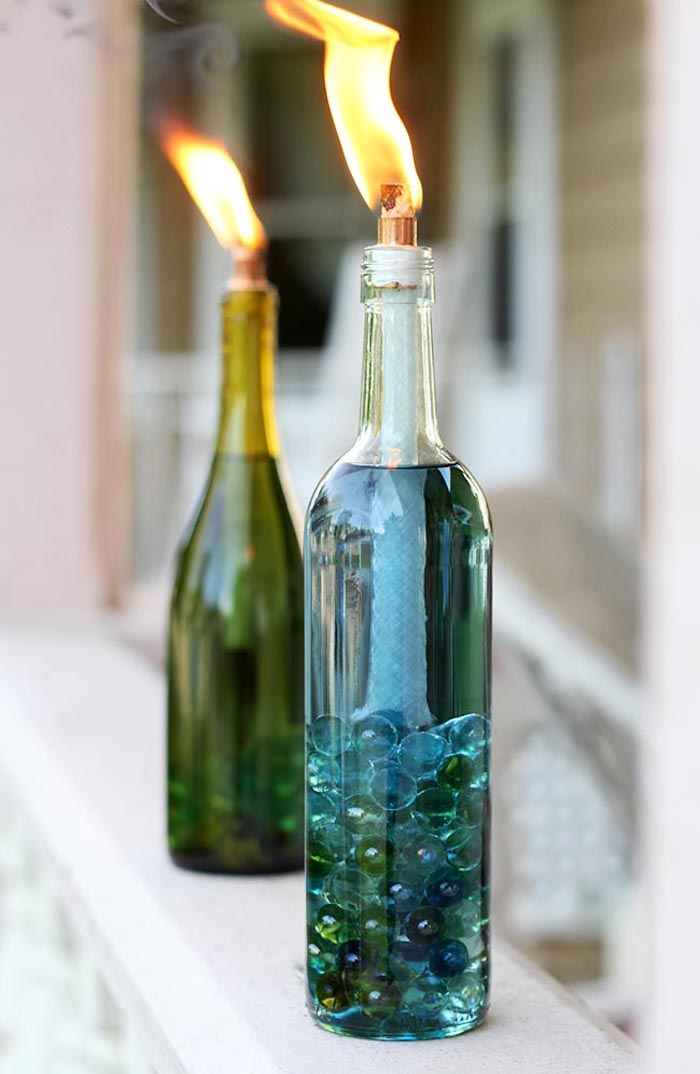 Photo
Décor of old
If you are having a party at home, the old window will perfectly serve as a tablet.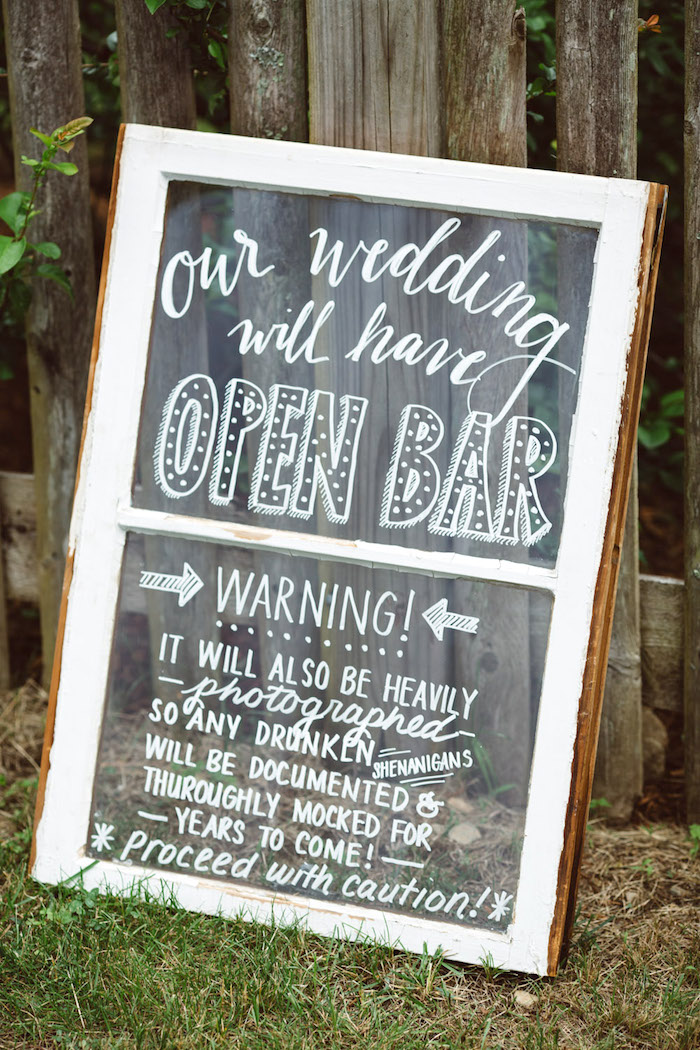 Photopinterest
Magic Fire
Even the simplest fireplace can be made truly exciting.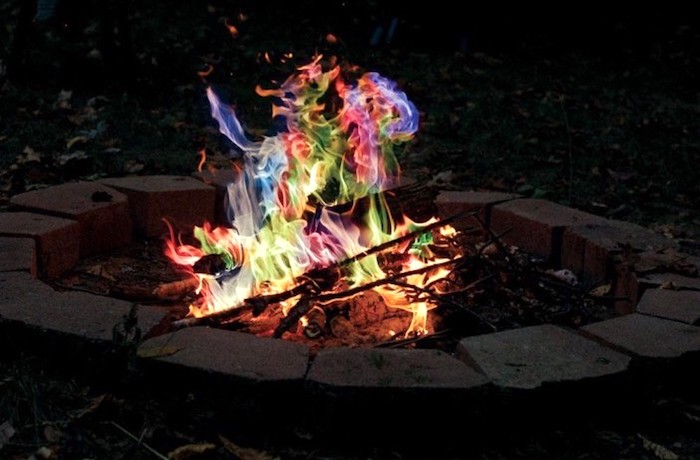 Photo
Unmatched Pergola
Nothing is better than enjoying the warm evening breeze under a canopy that you did yourself.This can be the perfect place for your first morning coffee, relaxing at sunset or hanging out with your loved ones. Take a look at.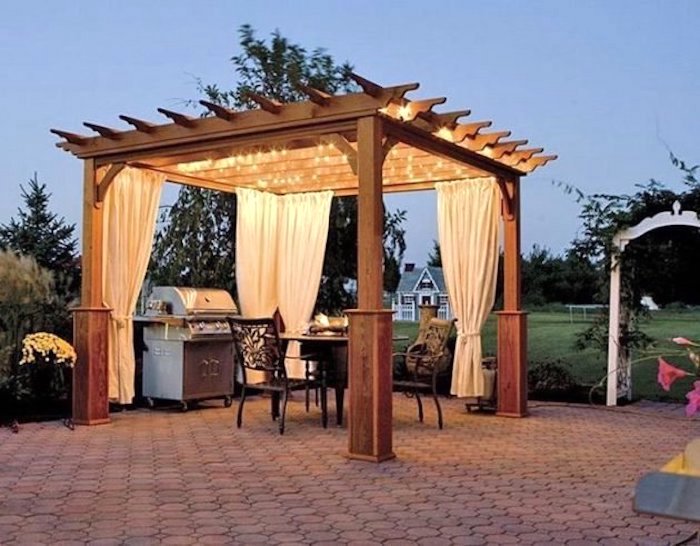 Photopinterest
Hozblok of 4 doors
Just above, we described how to use the old window in the garden decor, and now take a look at how to make a simple shed for garden tools on our own from4 interior doors. More details.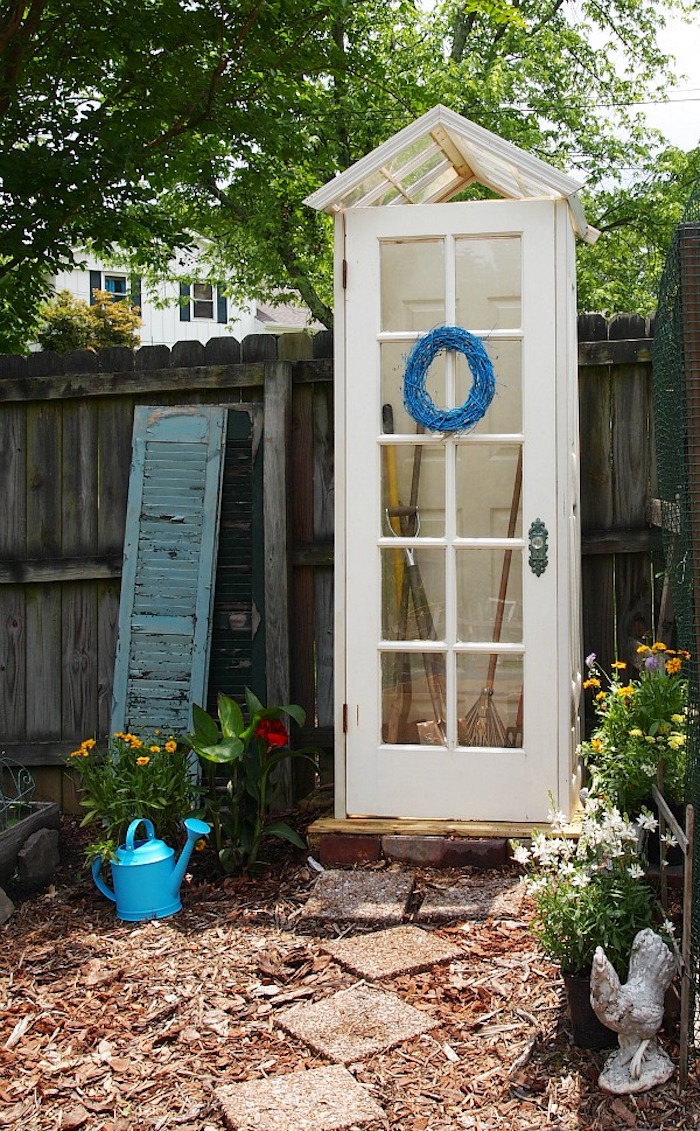 Photo
The door on the plot
Another good use for old doors. No doubt, this gives the site a different impression.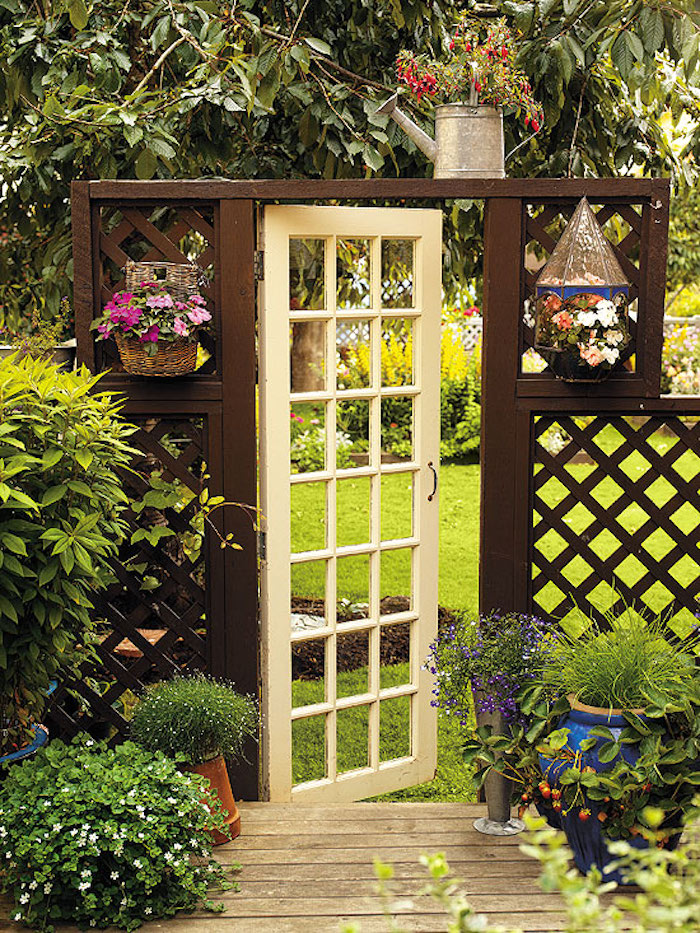 Photopinterest
A simple shop made of wood and concrete
Fence & Fencing
This is what separates our little paradise from the outside world. The fence should reflect the general mood in the garden, so when decorating it should not be avoided.

Photopinterest
Another suspended bed
Moss on the wall
Here is an interesting graphite you can grow on your own wall. Learn more.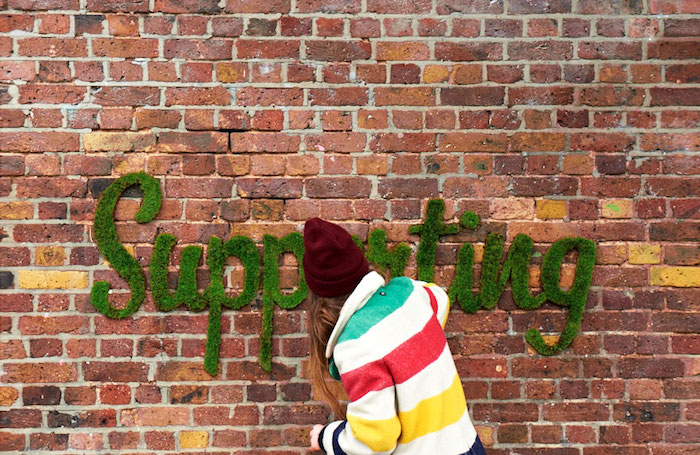 Photo
Unmatched vertical lake
See how the author built this wonderful glass table.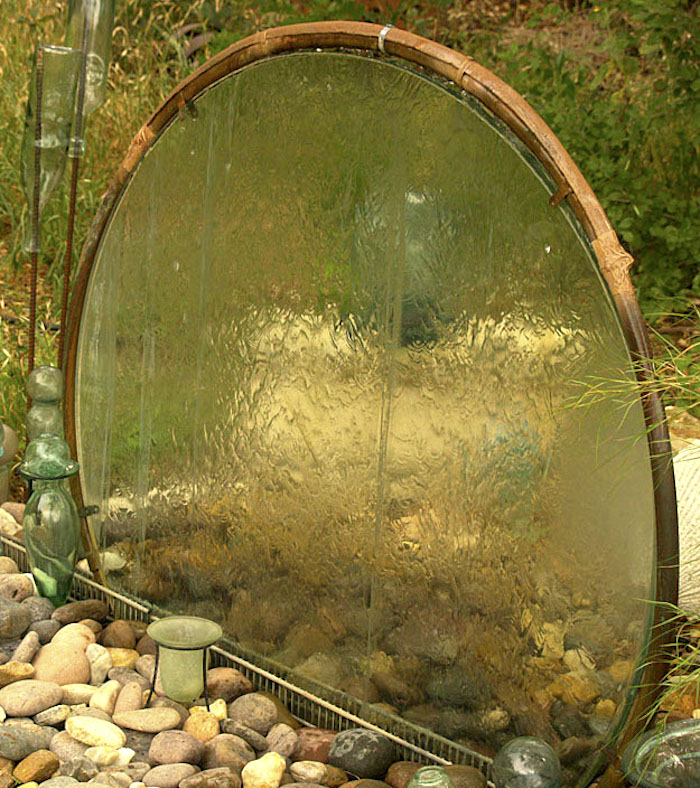 Photo
Grape Arbor
As another version of the hut for children, this game place will definitely come to their liking. Learn more.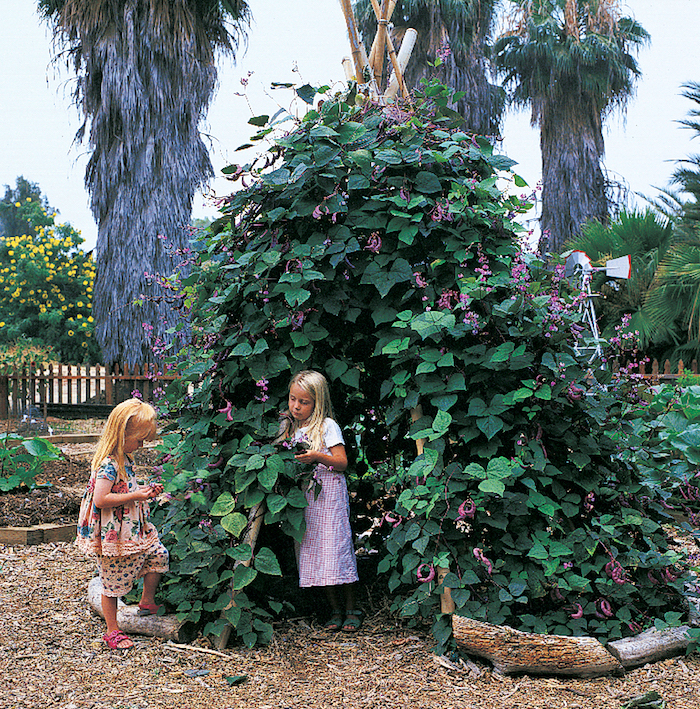 Photo
Living Bed
This bed will serve as a wonderful place to relax, as well as be an unusual design solution in any garden.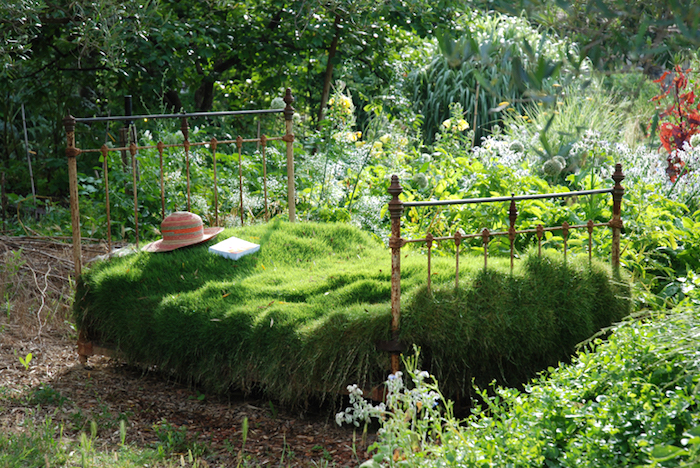 Photopinterest
Feather Home
Who said that the birdhouse can not be stylish or, on the contrary, pretentious? Feathery deserve on cozy square meters no less than our pets. Take a look at.
Related News
We are warming boho help us
House for a ferret
How to make a keychain in vintage style
How to cook fondue at home
Ice Cream Cocktails: Refreshing Recipes
Plasticine Giraffe
Roman Blind
Spring-Summer 2015: what skirts will be in fashion