Budget loft in Stalin's house
Decor, Workshop, Interior
In Moscow there is one wonderful apartment that deserves attention. An ordinary Stalinka turned into an amazing loft, and the most interesting thing is that the repair of one room took no more than 1.5 thousand dollars, including materials and furniture. The interior of the apartment was developed by several young architects whose task was to turn gray and dull square meters into a practical apartment for get-togethers of creative people. We can say with certainty - they did it!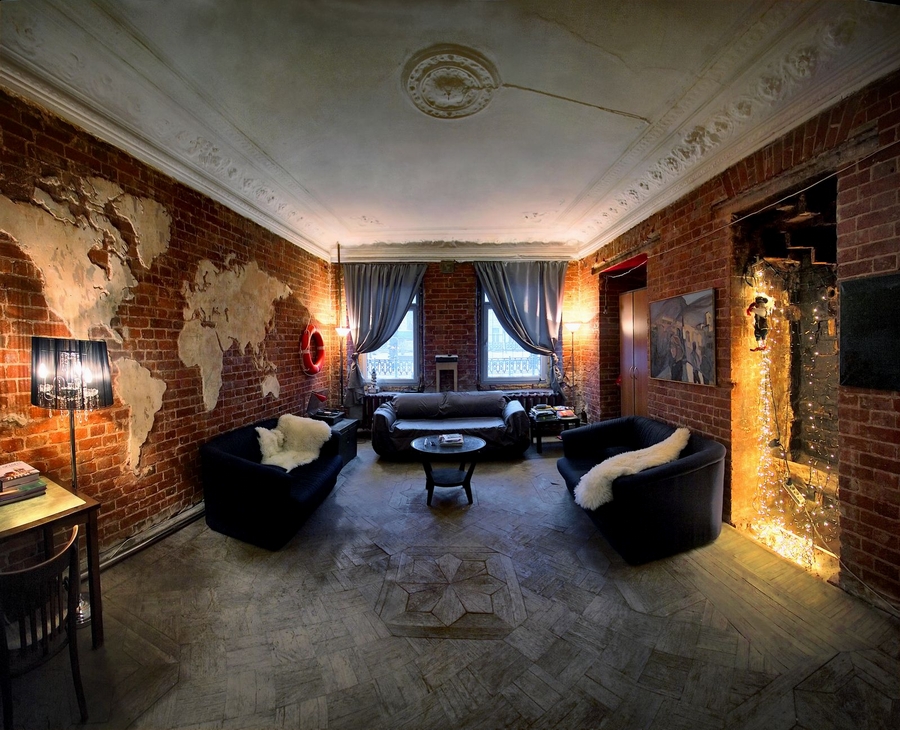 The walls here are devoid of all sorts of wallpaper or decoration, and are an ordinary laying of red brick. At the same time on one of them, a map of the world was made from the remnants of broken plaster. This original idea was suggested by one of the architect friends, and it was immediately brought to life.
In the largest room, especially for hanging out of creative young personalities, one of the walls was turned into a snow-white screen, the size of which is almost close to a small city cinema.Around, in the midst of furniture and paintings, you can find various antiques that were brought from travels or found in flea markets.
Related News
Christmas Tree
Lens Head Type B paper model
Duck breasts with pomegranate and red cabbage
How to make vegan ice cream with coconut and pistachios
Newspaper basket
How to marinate boletus for the winter - marinating recipe
Features of the development of creative abilities in younger students
How to take a consumer loan