Overview of Evotaz - a Prescription Medication Used to Treat HIV Infection in Adults
Evotaz
What Is Evotaz?
Atazanavir is a protease (PRO-tee-ayz) inhibitor antiviral medication that prevents human immunodeficiency virus (HIV) from multiplying in your body. Cobicistat reduces the action of enzymes in your liver that break down certain antiviral medicines. This allows the antiviral medicines to be used more safely and effectively at lower doses.
Atazanavir and cobicistat is a combination medicine given together with other antiviral medicines to treat human immunodeficiency virus (HIV) in adults. HIV is the virus that can cause acquired immunodeficiency syndrome (AIDS).This medicine is not a cure for HIV or AIDS.
Atazanavir and cobicistat may also be used for purposes not listed in this medication guide.
Tell your doctor about all your current medicines and any you start or stop using.Many drugs can interact with atazanavir and cobicistat, and some drugs should not be used together.
You should not take atazanavir and cobicistat if you are allergic to it.
Some medicines can cause unwanted or dangerous effects when used with atazanavir and cobicistat.Your doctor may need to change your treatment plan if you use any of the following drugs:
alfuzosin;
cisapride;
colchicine;
dronedarone;
elbasvir/grazoprevir;
indinavir;
irinotecan;
lovastatin, simvastatin;
lurasidone;
oral midazolam, triazolam;
nevirapine;
pimozide;
ranolazine;
rifampin;
sildenafil (Revatio, for treating pulmonary arterial hypertension);
St. John's wort;
ergot medicine--dihydroergotamine, ergotamine, ergonovine, methylergonovine; or
seizure medicine--carbamazepine, phenobarbital, phenytoin.
To make sure atazanavir and cobicistat is safe for you, tell your doctor if you have:
heart disease;
liver disease (especially hepatitis B or C);
a bleeding or blood clotting disorder such as hemophilia;
diabetes; or
kidney disease (or if you are on dialysis).
This medicine is not expected to harm an unborn baby. However, atazanavir may cause a serious condition calledlactic acidosisin the mother if taken with certain other medicines. Tell your doctor if you are pregnant or plan to become pregnant. HIV can be passed to your baby if you are not properly treated during pregnancy. Take all of your HIV medicines as directed to control your infection.
Use a barrier form of birth control (condom or diaphragm with spermicide). Hormonal contraception (birth control pills, injections, implants, skin patches, and vaginal rings) may not be effective enough to prevent pregnancy during your treatment.
Women with HIV or AIDS should not breast feed a baby. Even if your baby is born without HIV, the virus may be passed to the baby in your breast milk.
Atazanavir and cobicistat is not approved for use by anyone younger than 18 years old.
Evotaz Side Effects
Get emergency medical help if you havesigns of an allergic reaction:hives; difficult breathing; swelling of your face, lips, tongue, or throat.
This medicine may increase your risk of certain infections or autoimmune disorders by changing the way your immune system works. Symptoms may occur weeks or months after you start treatment with atazanavir and cobicistat. Tell your doctor if you have:
signs of a new infection--fever, night sweats, swollen glands, mouth sores, diarrhea, stomach pain, weight loss;
chest pain (especially when you breathe), dry cough, wheezing, feeling short of breath;
cold sores, sores on your genital or anal area;
rapid heart rate, feeling anxious or irritable, weakness or prickly feeling, problems with balance or eye movement;
trouble speaking or swallowing, severe lower back pain, loss of bladder or bowel control; or
swelling in your neck or throat (enlarged thyroid), menstrual changes, impotence, loss of interest in sex.
Call your doctor at once if you have:
severe dizziness, fainting, irregular heartbeats;
liver problems--upper stomach pain, itching, loss of appetite, dark urine, clay-colored stools, jaundice (yellowing of the skin or eyes);
high blood sugar--increased thirst, increased urination, hunger, dry mouth, fruity breath odor, drowsiness, dry skin, blurred vision, weight loss;
signs of a kidney stone--pain in your side or lower back, painful or difficult urination, blood in your urine;
signs of inflammation in your body--swollen glands, flu symptoms, easy bruising or bleeding, severe tingling or numbness, muscle weakness, upper stomach pain, jaundice (yellowing of the skin or eyes), chest pain, new or worsening cough with fever, trouble breathing; or
severe skin reaction--fever, sore throat, swelling in your face or tongue, burning or redness in your eyes, skin pain, warmth or redness under your skin, red or purple skin rash that spreads and causes blistering and peeling.
You may need to stop taking this medicine permanently if you have a severe skin reaction.
Common side effects may include:
rash;
nausea; or
jaundice.
This is not a complete list of side effects and others may occur. Call your doctor for medical advice about side effects. You may report side effects to FDA at 1-800-FDA-1088.
Evotaz Dosage
This medicine is not a complete treatment and must be used in combination with other antiviral medicines your doctor has prescribed.However, there are certain antiviral medicines that should not be taken in combination with atazanavir and cobicistat. Follow your doctor's medication and dosing instructions very carefully.
Follow all directions on your prescription label. Do not take this medicine in larger or smaller amounts or for longer than recommended.
Take this medicine with food.
While using atazanavir and cobicistat, your blood may need to be tested often. Your kidney and liver function may also need to be tested.
If you take atazanavir and cobicistat with a medicine to reduce stomach acid, follow the recommendations below:
If you take an antacid: Take the antacid at least 2 hours before or 2 hours after you take atazanavir and cobicistat.
If you take a medicine such as cimetidine, ranitidine, Tagamet, Axid, Zantac, Pepcid, and others: You may either take the stomach medicine at the same time you take atazanavir and cobicistat; or wait at least 10 hours after taking the stomach medicine to take your atazanavir and cobicistat doses.
If you take a proton pump inhibitor such as omeprazole, esomeprazole, Nexium, Prevacid, Prilosec, Protonix: Wait at least 12 hours after taking the stomach medicine to take your atazanavir and cobicistat doses.
Use all medications as directed by your doctor. Read the medication guide or patient instructions provided with each medication.Do not change your doses or medication schedule without your doctor's advice.Every person with HIV or AIDS should remain under the care of a doctor.
Store in the original container at room temperature, away from moisture and heat. Keep the bottle tightly closed when not in use.
Seek emergency medical attention or call the Poison Help line at 1-800-222-1222.
Take the missed dose as soon as you remember. If you are more than 12 hours late, skip the missed dose and take your medicine at the next scheduled dose.Do nottake extra medicine to make up the missed dose.
Copyright 1996-2019 Cerner Multum, Inc.
Video: What Is Evotaz?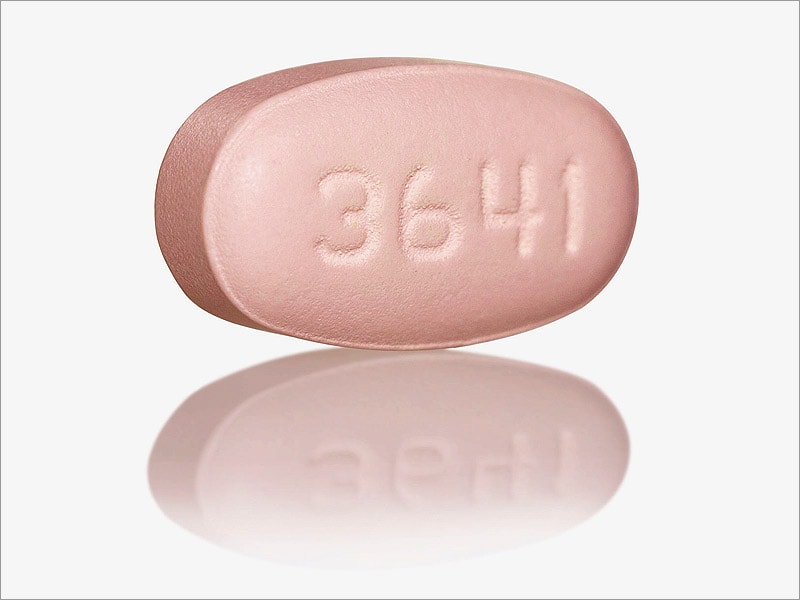 Evotaz images
2019 year - Evotaz pictures
Evotaz recommend photo
Evotaz images
Evotaz new images
pictures Evotaz
Watch Evotaz video
Forum on this topic: Evotaz, evotaz/ , evotaz/
Related News
Five Ridiculously Easy Ways to Cook with Sprouted Grains
Warmup Tips: How to Use Static and Dynamic Stretching to Become a Better Athlete
The Diary: Lucy Liu, Armani, Gucci More
The Arrival of Urban Decay Naked 3 Palette
Berry2
5 Little Things You Can Do To Have The Most Romantic Sex Of Your Life
How to Prepare the Soil for Strawberries
High-Fiber-Content Foods: Fruits, Vegetables, and Cereals
Need a New Hip Press Print
50 Wood Carving Tattoo Designs For Men – Masculine Ink Ideas
Samsung Galaxy Note 9 is worth the 1,000 price tag
9 Common Digestive Conditions From Top to Bottom
Brad and Ange descend on France
TheBrand Biologique Recherche
Date: 01.12.2018, 12:08 / Views: 52491
---