Phytochemical Screening
Phytochemical Compounds in Plants
Phytochemicals are naturally occurring chemicals produced by plants. Some phytochemicals give plants their pretty colors, like the blues in blueberries and the red in raspberries and other phytochemicals give plants their distinctive aromas. These phytochemicals help the plants by attracting insects and other creatures to pollinate the plants or spread the seeds.
Phytochemicals are biologically active and can affect your health when you eat the plants that contain the compounds. Research studies suggest it's possible that various phytochemicals may help protect from cancer or possible slow down the growth of cancer, reduce inflammation and help regulate hormones.
Most studies are preliminary research done on lab animals or on cells and tissues. For researchers to know if the phytochemicals have real health benefits, they need to be tested in humans. It takes years to get that kind of information and sometimes the phytochemicals don't measure up.
Phytochemicals are often extracted from plants, processed and sold as dietary supplements. They're generally considered to be safe, but there's not much regulation regarding their dosages or even effectiveness, so it's important to speak with your healthcare provider before taking these supplements, especially if you have any health conditions.
Phytochemicals in Your Diet
There are lots of different phytochemicals in all the plant foods you eat and some sources consider them to be nutrients. However, unlike vitamins and minerals, they're not considered to be essential nutrients and there aren't any established Dietary reference intakes.
Fruits, vegetables, nuts, seeds, whole grains, and legumes are the best sources of phytochemicals. While there is a fair amount of evidence that eating a diet rich in plant-based foods is beneficial for your health, research hasn't explained how much of that benefit is due to the phytochemicals specifically. The benefit may be due to the nutrients or the fiber. It's also possible that people who eat more plant-based foods also tend to be more active and more likely to maintain a healthy weight.
Types
There are several groups of phytochemicals based on their chemistry. Some of the best-known phytochemicals include carotenoids, which includesalpha-carotene, beta-carotene, lutein, lycopene,andzeaxanthin. All of these phytochemicals can be converted to vitamin A in your body, but for the most part, plant-based vitamin A comes from the beta-carotene.
Another class of phytochemicals is the flavonoids family. Flavonoids include:
Anthocyanidins, which are found in red, blue, and purple pigments of berries and grapes.
Flavanols, which are found in tea, chocolate, berries, grapes, and apples.
Flavanones, which are found in citrus fruit.
Flavonols that are found in lots of fruits and vegetables.
Flavonesthat are found in celery and hot peppers.
Isoflavonesthat are found in soy and legumes.
Other phytochemicals include compounds you might have read about such as:
Resveratrolthat's found in grapes and peanuts.
Lignansfound in seeds and whole grains.
Phytosterolsthat are used to lower high cholesterol.
Indole-3-carboninolthat's found in cruciferous veggies.
Curcumin,which is found in turmeric.
Chlorophyll,which is found in anything that's green.
Fiber can also be classified as a phytochemical because it's only found in plants, but sometimes it's classified as a carbohydrate. There are a number of dietary fibers including cellulose, beta-glucan, hemicellulose, pectin, gum, inulin, oligofructose, and resistant starch.
Eating a diet high in fiber will help keep your cholesterol levels in check, and improve digestive system function. Eating a meal that's high in fiber can slow down the blood sugar spikes that can occur when you eat a large amount of sugar or starch.
Video: Phytochemicals
Phytochemical Compounds in Plants images
2019 year - Phytochemical Compounds in Plants pictures
Phytochemical Compounds in Plants recommend photo
Phytochemical Compounds in Plants pictures
Phytochemical Compounds in Plants new picture
pictures Phytochemical Compounds in Plants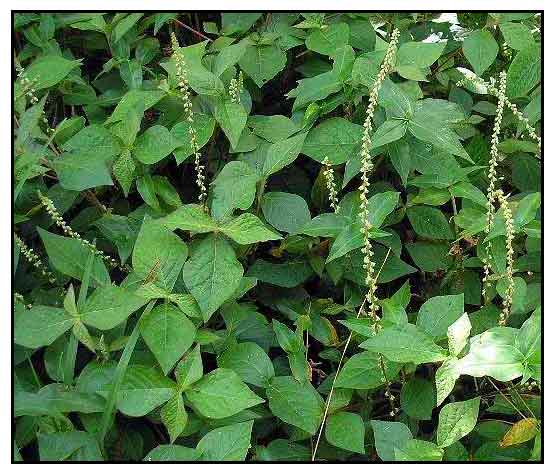 Watch Phytochemical Compounds in Plants video
Communication on this topic: Phytochemical Compounds in Plants, phytochemical-compounds-in-plants/ , phytochemical-compounds-in-plants/
Related News
Secondary Bone Cancer Prognosis
The perfect manicure for engagement ring photos
How to Enrich Yourself Within a Year
How to Adjust Browser Settings
The Kardashians Are Closing All of Their DASH Stores for Good
Medifast Weight Loss Plan Review
Why I love Nick Grimshaw, by Martha Hayes
10 Best Shampoos For Gray Hair – 2019
Perfect Your Old School Letter Writing With Derek Blasberg's Expert Advice
Confetti Rice Pilaf
Date: 06.12.2018, 16:25 / Views: 64594
---