Postcard for Easter with your own hands
Such a postcard for Easter will please the addressee. Maybe it will be a mom who is preparing the most delicious cake for the holiday, setting the table, or a dad who is organizing a happy holiday, or a grandfather and grandmother who will surely bring many gifts and sweets to their grandchildren.
By Easter, you can make a card with your own hands, perform some interesting details that will look great in the complex. It can be decorated with a beautiful bright egg and a magnificent branch of verbal runs.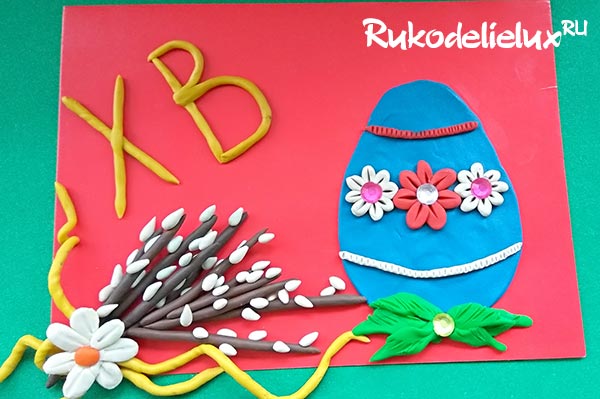 Postcard for Easter from clay with your own hands
What to prepare to create a postcard:
cardboard base;
plasticine;
rhinestones.
How to make a postcard with your own hands
Prepare a cardboard. Here a bright red gloss was used, on which all Easter elements look beautiful. Initially, to see the right combination is very difficult, but no one forbids experimenting.
Take to work all that you have in a box of cardboard to get different options. In any case, you can first try on the individual parts to the selected cardboard, and then glue.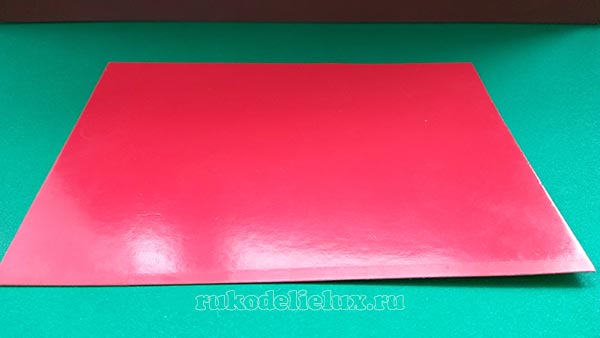 Flowers in this case to anything, because it is a bright divine feast. It is more rational to model several willow branches, put them in one bundle, and then attach as a bunch on a postcard. Before Easter week, there is a verbal call, when people go to church to consecrate water and barely blossomed shoots.
Therefore, willow is also associated with Easter as colored eggs and Easter cakes. A simulated bouquet would be appropriate. These branches are made very easily. Is that small children will be difficult to create very small parts. In general, thin brown stems and white buds need to be combined.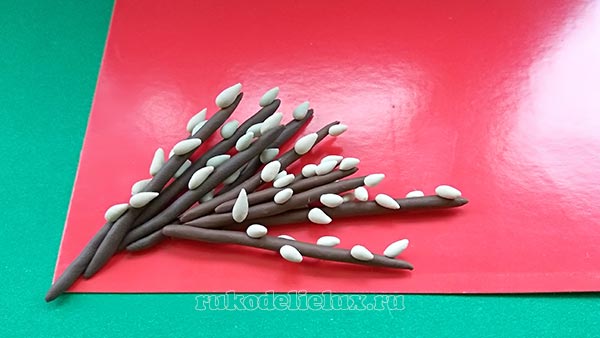 At the base of the bouquet, glue a white daisy flower. Or replace it with a bow, a ribbon is also suitable for decoration.
But it will naturally be plasticine, since we are creating a composition from this amazing soft material.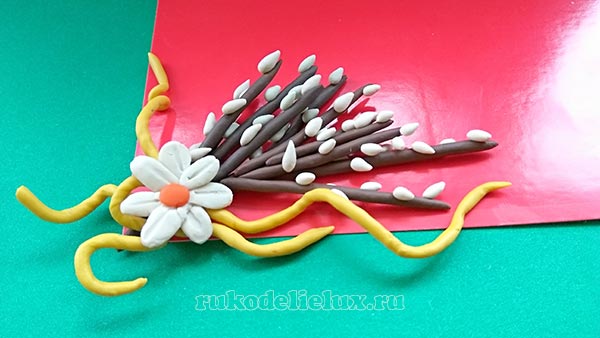 On the other hand, put a blue flat painted egg on the free space. Bottom the green branches, like a nest, where the egg will be located.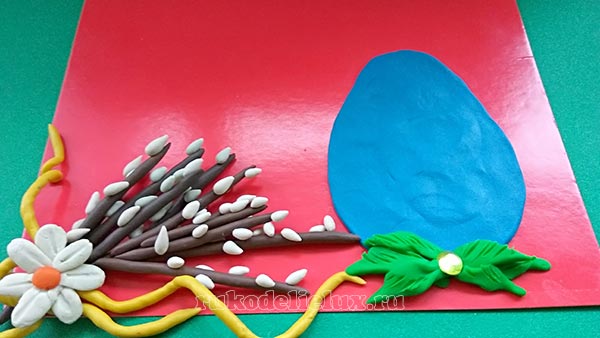 You can also make a plasticine inscription on the picture. Since it is difficult to model many letters from thin threads for children, just make 2 large letters XB. Glue them to a free space. Additional bright petals of white and red plasticine will help to paint the egg.
Stick the composition of three flowers in the center: 2 white sides, 1 red center. Press each petal down with your fingertip to make it flat.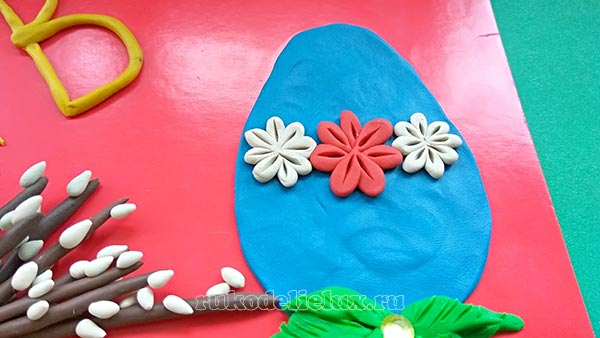 Also decorate each flower with rhinestones. This trick is always appropriate. It allows you to make any card elegant.
If it seems to you that there is not enough jewelry on the egg, then add more elements, for example, cross strips.
Related News
Energy Balls
Decorative plate
Means Artradol: instructions for use
An interesting idea: the original buildings of concrete pipes
Homemade alcohol burner
How to make a hut on chicken legs
Who is a manager