"Game Of Thrones" Cast Interview Part 1 - CONAN on TBS
See What The 'Game of Thrones' Cast Looks Like in Real Life!
5 years ago
The fourth season of HBO's cult TV series, "Game of Thrones," is set to premiere this Sunday, and the hype has already reached a fever pitch. The epic drama pits fire against ice, royal against rebel, and knights against monsters—all with spectacular wardrobe and scenery. It's so believable, in fact, that it's easy to forget that the cast doesn't look the same in real life.
MORE: Here's a 'Game Of Thrones' Recap Using Emojis
The show's dramatic costumes take influence from many cultures, including Japanese and Persian garb, and often includes flowing robes, armor, and lots of fur. The makeup and hair looks also range from dirty-and-disheveled to braided-and-regal, depending on the character.
Most interestingly, several of the main characters sport wigs and transformative makeup that makes the actors who portray them practically unrecognizable in real life when they're not in costume. Daenarys, the exiled princess, is a brunette in real life (not a platinum blond); On the red carpet, Arya Stark is far from the tomboy she portrays on the show; and Jon Snow cleans up incredibly well in real life!
In honor of the Season 4 premiere, click through the slideshow above to see what the "Game of Thrones" cast looks like in real life!
Photos via HBO and Getty
Emilia Clarkeplays Daenery Targaryen, a princess that has been living in exile ever since her father was killed. In addition to her beauty, she also has a way with dragons. Her on-screen look is incredibly distinct: Her hair is bleached blonde, and her warrior-princess garb is complemented by a face that looks to be without a stitch of makeup.
In real life,Clarkeis a fashion-forward red carpet force, who wears designers like Chanel, Victoria Beckham, and Dolce & Gabbana. She's also actually a brunette with a penchant for a red lip—a far cry from her character on "Game of Thrones."
Lena Headyplays Cersei Lannister, the Queen Regent of Seven Kingdoms. She wears draped robes and dresses, and her hair is usually either in braids or styled in a classic half-updo. She's cunning and fiercely devoted to her children—even when they misbehave.
In real life, Heady's style is far more risque than her character's. She has much darker hair, and typically gravitates toward dramatic black gowns on the red carpet. She's also got quite a few tattoos!
Richard Maddenplays Robb Stark, Eddard Stark's first-born son, who leads a rebellion against King Joffrey. The handsome Stark can always be found in his combat gear, ready to fight at a moment's notice.
Clearly, there's pale makeup piled on Madden's face on the show, and he generally tends to slick his hair back. Otherwise, he's just as handsome off-screen as he is on the show.
Sophie Turnerplays Sansa Stark, the eldest Stark daughter and one of the major female characters in the show. On-screen, she's a dewy young beauty with flowing red hair.
Off-screen, Turner's favors fashion-forward labels like Dolce & Gabbana when she makes appearances at events. While she's still got the red hair and the youthful look, the star is far less innocent-looking on the red carpet.
Maisie Williams stars as Arya Stark, a sword-fighting tomboy. In the last season, she goes on the run to escape the people who murdered her father, and disguises herself as a young boy.
On the red carpet, Williams is hardly a tomboy, and opts to wear feminine strapless dresses and prints on the red carpet.
Nikolaj Coster-Waldauplays Jaime Lannister, Cersei's brother (and lover). On-screen, he's a striking and handsome knight who isn't afraid to get dirty in a fight.
Off-screen, Coster-Waldau is every bit the heartthrob he plays on-screen, always opting for dapper suits and well-coiffed hair.
Carice Van Houten plays Melisandre, a priestess from Asshai. Her character wears a lot of red, highlighting her role as a Follower of the Lord of Light.
When she's not acting in "Game of Thrones," Carice Van Houtenis actually a brunette! This Netherland native wears a wide array of trends on the red carpet, and has plenty of sex appeal.
Michelle Fairleyplays Catelyn Stark, a matriarch on the show. She wears furs, high-collars, and a muted color palette.
Off-screen, Fairley's a fan of more modern silhouettes such as shift dresses in a variety of colors, and on-trend accessories like metallic heels. She also wears her hair quite a bit darker, though her makeup is as natural-looking as Catelyn's.
Jack Gleeson plays King Joffrey Baratheon, the tyrannical ruler of the Seven Kingdoms of Westeros.As king, Joffrey has a pretty opulent wardrobe, including leathers, gold, and lots of jewel tones (especially red). He gets to wear the crown, and also gets to sit on the massive throne made out of swords.
Off camera, the Irish actor looks like a regular young guy, and wears his hair a bit more tousled than his character's.
Gwendoline Christieplays Brienne of Tarth, a warrior maiden who first appears in the second season. In the context of the show, Brienne is viewed as a giant, unattractive, ferocious fighter.
While she's usually suited up in armor on the show, Christie isn't afraid to show off her (sexy!) figure on the red carpet. In real life, she's a far cry from her less-than-feminine on-screen character, wearing striking makeup and sophisticated hairstyles.
Rose Leslieplay Ygritte, a beautiful member of the Wildlings who's known for her red hair and fiery personality.
In real life, Leslie's much more feminine than her on-screen character, and has a penchant for styling around her bold, red hair.
Kit Haringtonplays Jon Snow, the bastard son of Eddard Stark, and one of the more mysterious characters on the show. The start of season 3 finds Snow on The Wall, an icy world, where he's always accompanied by his albino direwolf named Ghost.
Harington's hair and makeup are remarkably similar to his character—but obviously, he tends to avoid wearing heavy fur on the red carpet.
Natalie Dormerplays Margaery Tyrell, who is betrothed to King Joffrey Baratheon after the Battle of Blackwater.
Off-screen, Dormer's has a similar passion for dressed-up attire and sex appeal, though there's one marked difference: She's a blonde!
Alfie Allenplays Theon Greyjoy, the heir of Lord Balon Greyjoy of the Iron Islands. He generally rocks messy hair and a wardrobe made for fighting.
Allen looks completely different in real life! Not only does he have light blond hair, he also sports a more tan complexion and a decidedly more sophisticated wardrobe.
Nathalie Emmanuelplays Missandei, a servantwho makes her debut in Season 3.
In real life, Emmanuel wears on-trend pieces like lace-detailed dresses, and sports a short, curly red hairstyle.
Video: Game of thrones Cast Real Name And Age 2018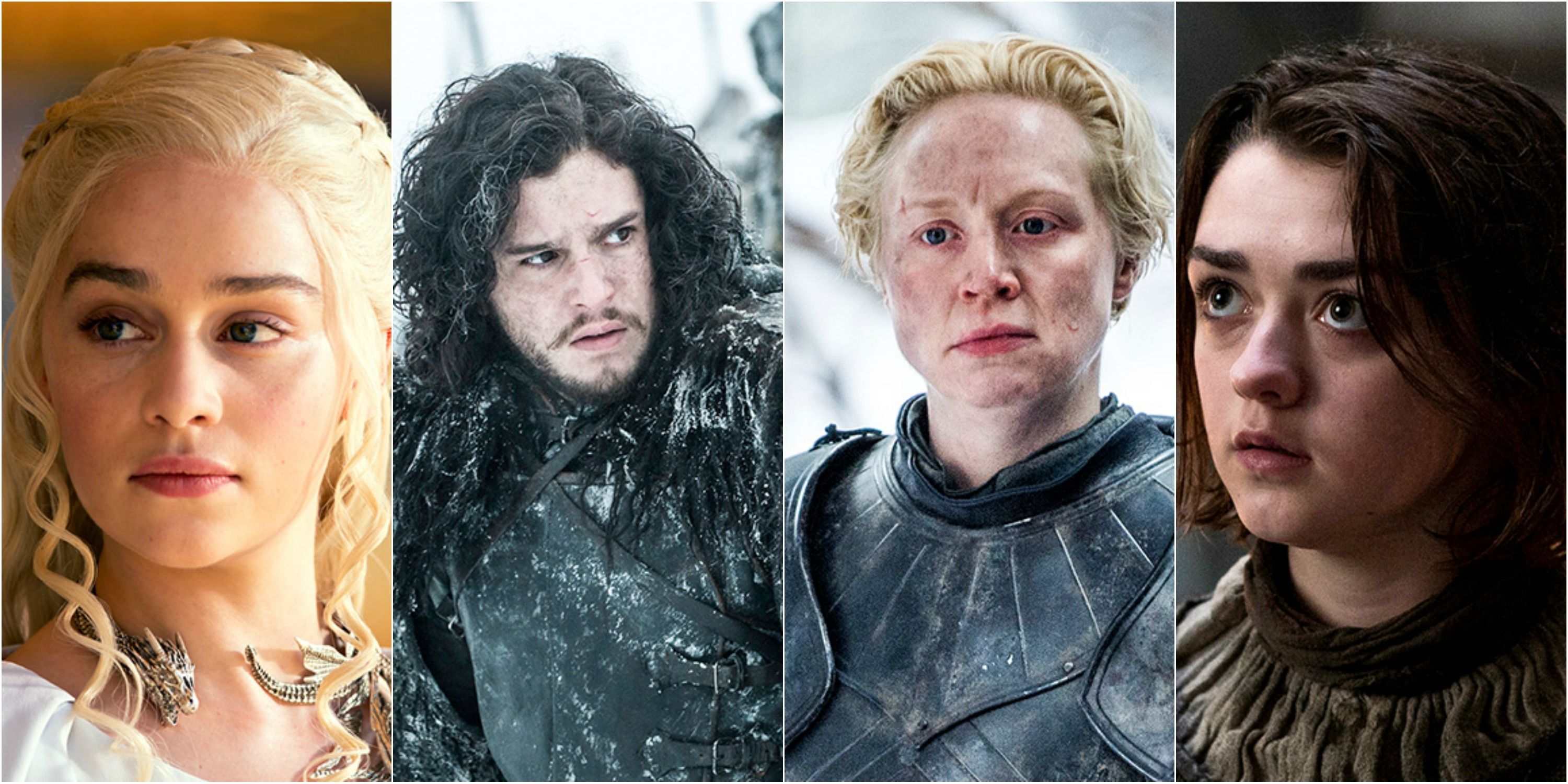 See What The Game of Thrones' Cast Looks Like in RealLife images
2019 year - See What The Game of Thrones' Cast Looks Like in RealLife pictures
See What The Game of Thrones' Cast Looks Like in RealLife recommendations photo
See What The Game of Thrones' Cast Looks Like in RealLife pictures
See What The Game of Thrones' Cast Looks Like in RealLife new photo
picture See What The Game of Thrones' Cast Looks Like in RealLife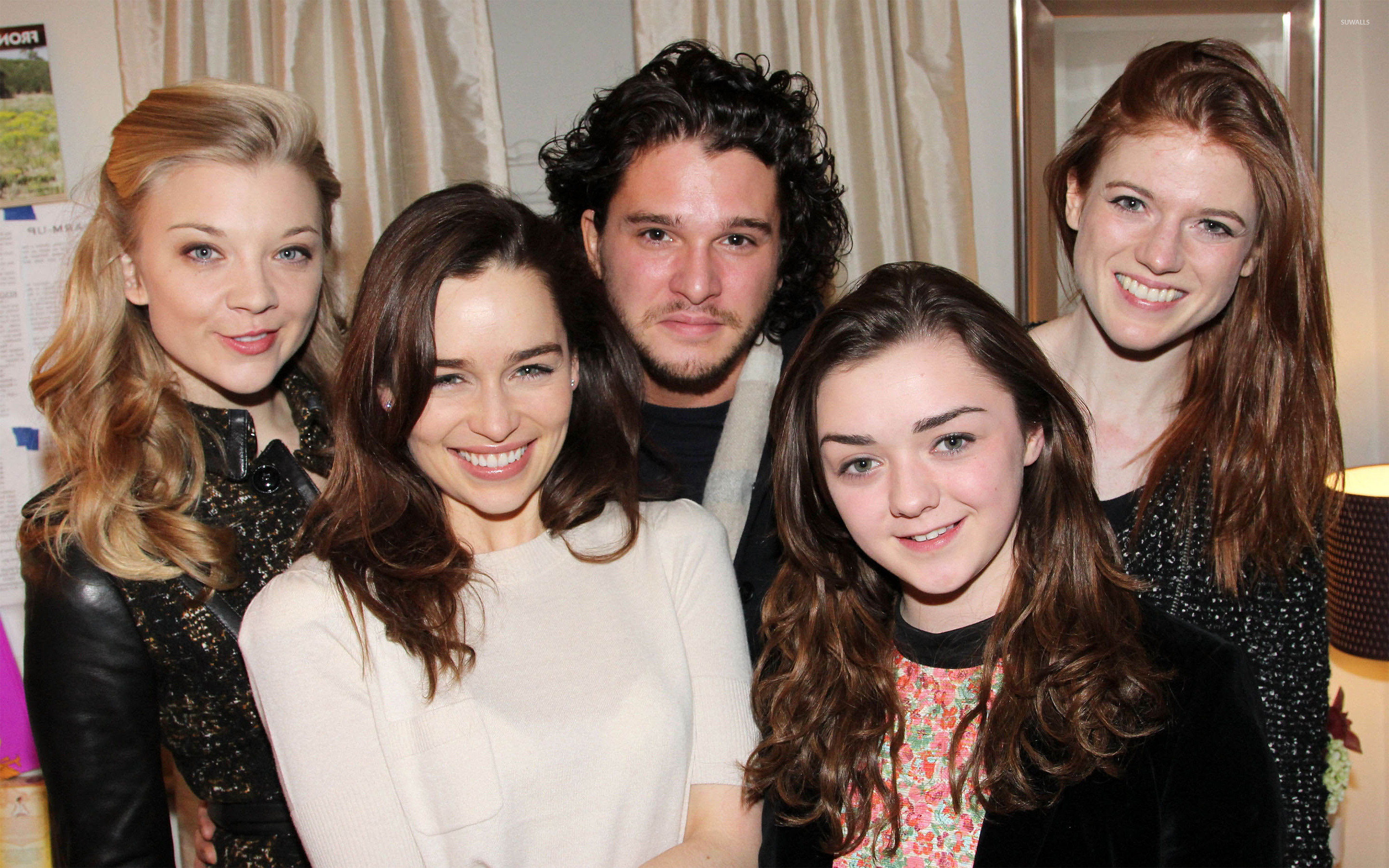 Watch See What The Game of Thrones' Cast Looks Like in RealLife video
Forum on this topic: See What The Game of Thrones' Cast , see-what-the-game-of-thrones-cast/ , see-what-the-game-of-thrones-cast/
Related News
Lorac L.a. Experience Santa Monica Eye Cheek Palette - No Color
5 Natural Ways People With Prediabetes Can Lower Their Blood Sugar
Baked Falafel
20-hour working week will boost growth
How to Smoke Ribs
Trendy wedding dresses 2015
How to Deal With People Who Make Fun of Your Appearance
How to Avoid Conflict at Work
The Obamas first Netflix project is Michael Lewis book The Fifth Risk
How to Read for Comprehension
The Physical And Emotional Effects of Domestic Violence
What are the causes of irritable bowel syndrome Video
Where to Recycle
Puma x Kith, Colette, Alife, And Bape
Claire Pettibone's Fall 2015 Wedding Dress Collection Is Seriously Romantic
Date: 06.12.2018, 13:33 / Views: 51292
---