Shingles: characteristics and advantages of use
When choosing a flooring for a cottage, gazebo, garage, bath or public building, be sure to note the flexible (bitumen) tiles. This reliable and beautiful modern material can be an excellent substitute for a traditional, but obsolete roofing felt or slate.
Shingles "RUFLEX" is made in the form of individual piece plates (shingles) with figured cuts along the edges. Each sheet has a standard size - 1000 x 300 mm.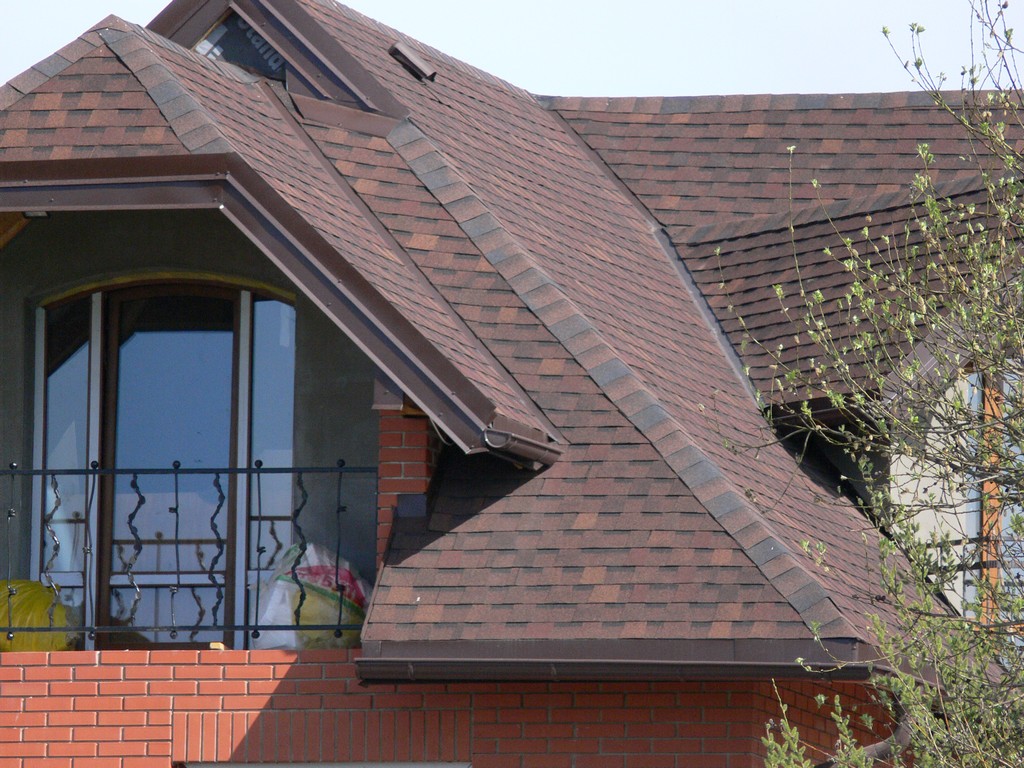 What is RUFLEX shingles made of?
The material consists of several layers, located on the principle of puff pie:
- the upper decorative layer - stone granules or multi-colored polymer chips;
- base - fiberglass (less commonly cellulose), impregnated with high quality bitumen with modified additives;
- a special adhesive compound applied on the reverse side of the sheet and a protective film.
Shingles can be single-layered and laminated. The useful characteristics of a multi-layer (laminated) soft roof increase significantly. It is almost impossible to damage, easier to repair.
Material strengths
Flexible shingles have an advantage over other coatings, thanks to their useful properties:
1. Durability (manufacturers guarantee that the material will last for 25 years and this must be confirmed by the appropriate certificate).
2. A variety of shapes (rhombuses, hexahedrons, rectangles, waves, honeycombs) and the colors of the tile allows creating a unique design of the facade.
3. Soundproofing material (ability to absorb extraneous noise). Metal tile, for example, does not have such a useful property.
4. The successful combination of price and quality.
5. Flexibility of flexible tiles allows to lay it on any roof with complex geometry (bulbous designs of church roofs, domes of cathedrals).
6. Resistance to rotting, corrosion, UV exposure.
7. The low weight of the material facilitates the loading and assembly process.
8. Bituminous coating is not flammable, it is safe for the environment.
9. When laying flexible shingles there is very little waste.
Some of the disadvantages of the material include the high cost and complexity of installation. In the process of facing the roof with shingles, frame technology is used, so it will be better if the work is done by professionals. Not all types of soft roof endure significant temperature drops. Cheap material of poor quality does not do well for this task.
If the roof of the house is different architectural forms or has a slope of more than 12 degrees, then shingles - the best material for the realization of such a project.
Related News
Illuminated Musical Picture
Embroider on knitwear is very simple
Room insulation with polystyrene foam
Beautiful wedding box for money with their own hands
In the top: bloggers of Orenburg
Do-it-yourself dog shape
Beet salad with apples and cheese