Diagnosing Narcolepsy
The Symptoms and Early Signs of Narcolepsy — and How to Spot Them
Excessive Daytime Sleepiness Is a Hallmark Sign of Narcolepsy, But It Often Goes Unrecognized
One feature that does distinguish excessive daytime sleepiness due to narcolepsy is a "sleep attack," when people fall asleep suddenly, unintentionally, and in a way that is out of their control. Such episodes can occur multiple times throughout a day and last for varying amounts of time. People will usually wake up feeling refreshed but then have another sleep attack episode after a very short period of time.
In some cases, these sudden sleep episodes can happen right in the middle of engaging in an activity such as eating, talking, being in a meeting, or attending class. (3,4,5)
People with narcolepsy experience sleep attacks because the brain is not able to properly regulate its sleep and wake cycles. People with the condition may go right into REM (rapid eye movement) sleep without first entering NREM sleep (nonrapid eye movement), and this can happen both during the night and in the daytime. The disruption of normal sleep-wake cycles leads to poor sleep at night, too. (6,7)
RELATED:
While excessive daytime sleepiness (persistent sleepiness during waking hours regardless of how much sleep you get the night before) is a key early symptom of narcolepsy, many people who have extreme fatigue during the day may not initially suspect that they have the condition. Several reasons may account for this:
People are used to feeling tired on a routine basis."Daytime sleepiness could be a symptom of many things, even just not getting enough sleep," says an assistant professor of neurology and the director of the Collegiate Sleep Clinic at the University of Michigan in Ann Arbor who has worked on narcolepsy quality metrics for the American Academy of Sleep Medicine (AASM). Thus, the common symptoms many people with narcolepsy have that are related to inadequate sleep — mental fogginess, memory problems, trouble focusing or paying attention, or lack of energy — can look like the typical signs of the sleep deprivation that can come with having a packed schedule or being stressed. (8)
Other symptoms usually show up later. Particularly in the early stages of the illness, more unique narcolepsy symptoms (such as cataplexy, which means experiencing sudden episodes of muscle weakness) often don't appear until later, anywhere from weeks to years after someone gets the disorder. Or if they are present, they may be very subtle (a barely noticeable drooping of the eyelids, for example).
People aren't as aware of narcolepsy.Even though narcolepsy isn't extremely rare — it affects about 1 in 2,000 people, according to the AASM and the National Institutes of Health — it's a condition that often flies under the radar and is frequently overshadowed by other more well-known sleep disorders, like insomnia and sleep apnea. (,10)
Extreme sleepiness during the day is often a symptom of other illnesses.Severe daytime drowsiness is a common symptom of sleep disorders such as obstructive sleep apnea and insomnia, and it could also be a sign of diabetes, an underactive thyroid, or depression, among many other health conditions.
Video: What is Narcolepsy?
The Symptoms and Early Signs of Narcolepsy — and How to Spot Them images
2019 year - The Symptoms and Early Signs of Narcolepsy — and How to Spot Them pictures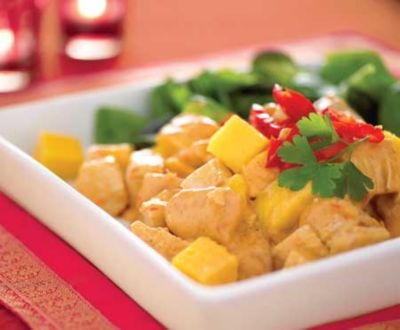 The Symptoms and Early Signs of Narcolepsy — and How to Spot Them advise photo
The Symptoms and Early Signs of Narcolepsy — and How to Spot Them pictures
The Symptoms and Early Signs of Narcolepsy — and How to Spot Them new foto
pictures The Symptoms and Early Signs of Narcolepsy — and How to Spot Them
Watch The Symptoms and Early Signs of Narcolepsy — and How to Spot Them video
Communication on this topic: The Symptoms and Early Signs of Narcolepsy , the-symptoms-and-early-signs-of-narcolepsy/ , the-symptoms-and-early-signs-of-narcolepsy/
Related News
Medium Length Hairstyles To Refresh Your Image
A New Fear About Food Dyes
Anna Sui Summer 2014 Makeup Collection
Twitter: SP 500 addition meaning for the stock
I Lost 170 Pounds By Making These Gradual Changes To My Eating Habits
The Best Amazon Prime Day Deals 2019
Salt Spray Recipe for Hair
How to Calculate Confidence Interval
Your Sweater May One Day Be Smarter Than You
How to Cover a Chair
Date: 11.12.2018, 09:08 / Views: 73463
---